Books Liquidation
Lot of 10 Christian Prayer Sermon Christ Theology Meditation Books RANDOM*MIX
Regular price
$13.95
$0.00
Unit price
per
Good
TOPIC : Christianity Bible Study Sermons Healing Repent,Meditation
FORMAT : Mixed Lot
TOPIC 2 : How to Pray Study Bible Recovery Meditation
FEATURES : Lot
LANGUAGE : English
SUBJECT : Religion & Spirituality
---

---

This auction is for a RANDOM MIX Lot of 10 Christian Religious Books. Books might belong to the following Christian subject or categories: Bible Study, Meditation, Praying, Recovery, Sermons, Preaching, Healing, Gospel, Spiritual Warfare, Evangelism, Theology, Apologetics, etc... Books range from VERY GOOD/MINT(some might be new) condition to GOOD/FAIR condition. (some books might have cover/page wear).
Please look below on SAMPLE PICTURES OF PREVIOUS LOTS SOLD. You will not get any duplicates unless more than 20 lots ( which equals to 200 Books) are purchased. Since these are samples you are not guaranteed to get these exact titles but ALL the books will be CHRISTIAN RELIGIOUS BOOKS:
---
---
Please note all our auctions support charities that help poor and neglected kids in need. Thank you for your support!
---
---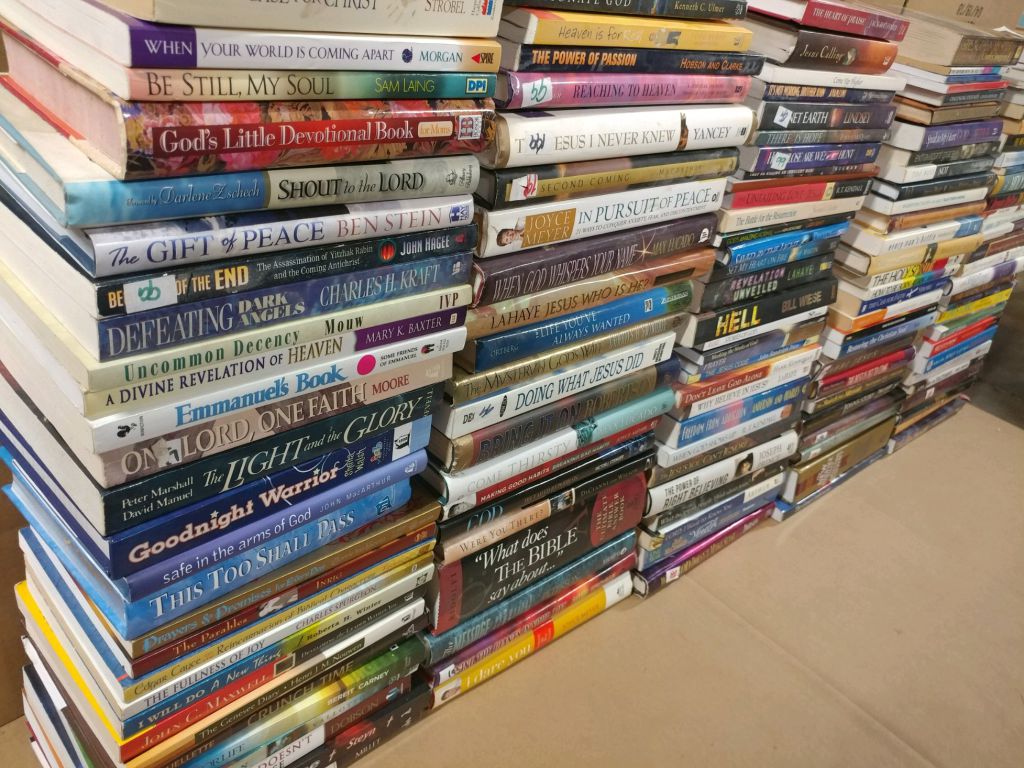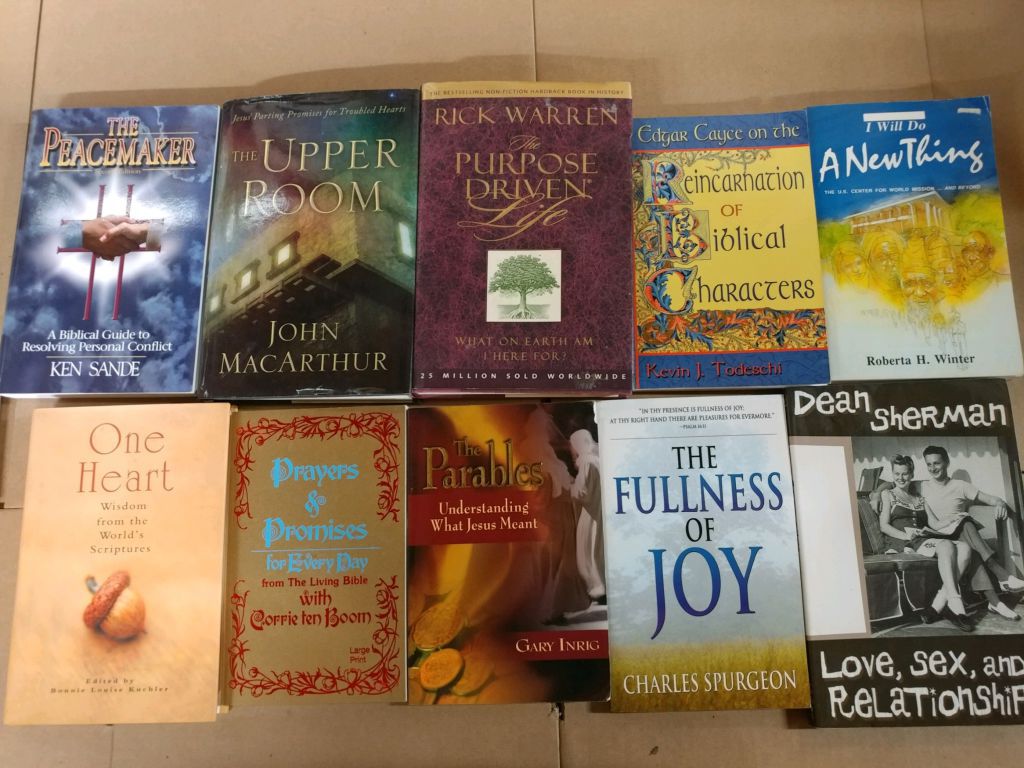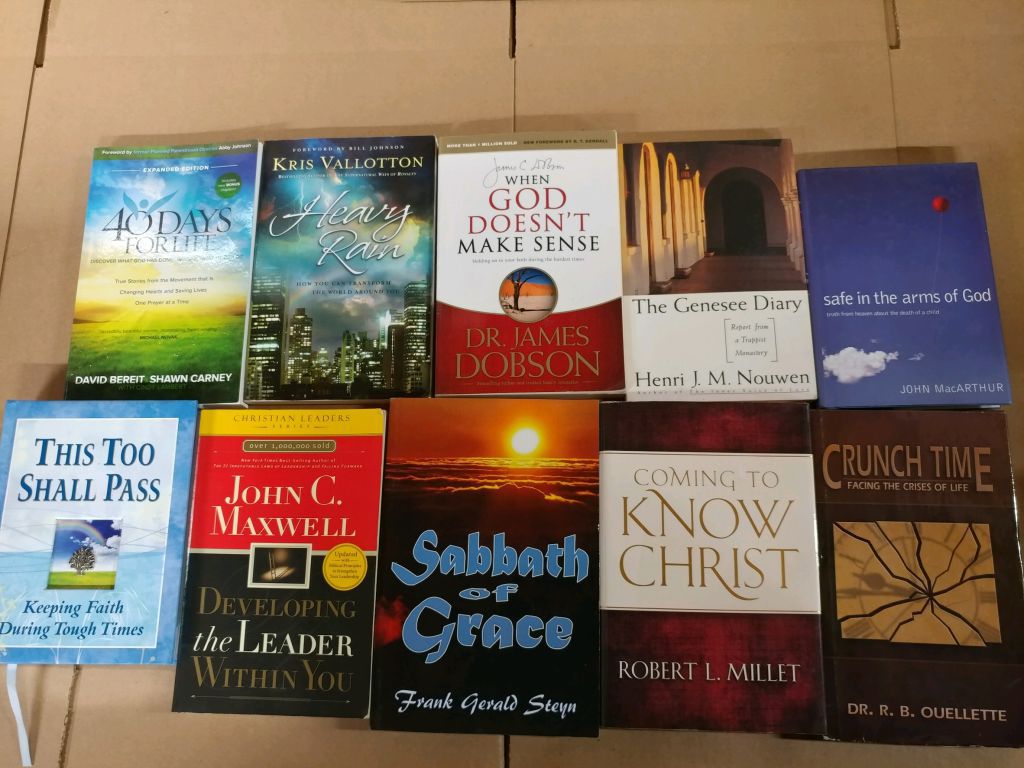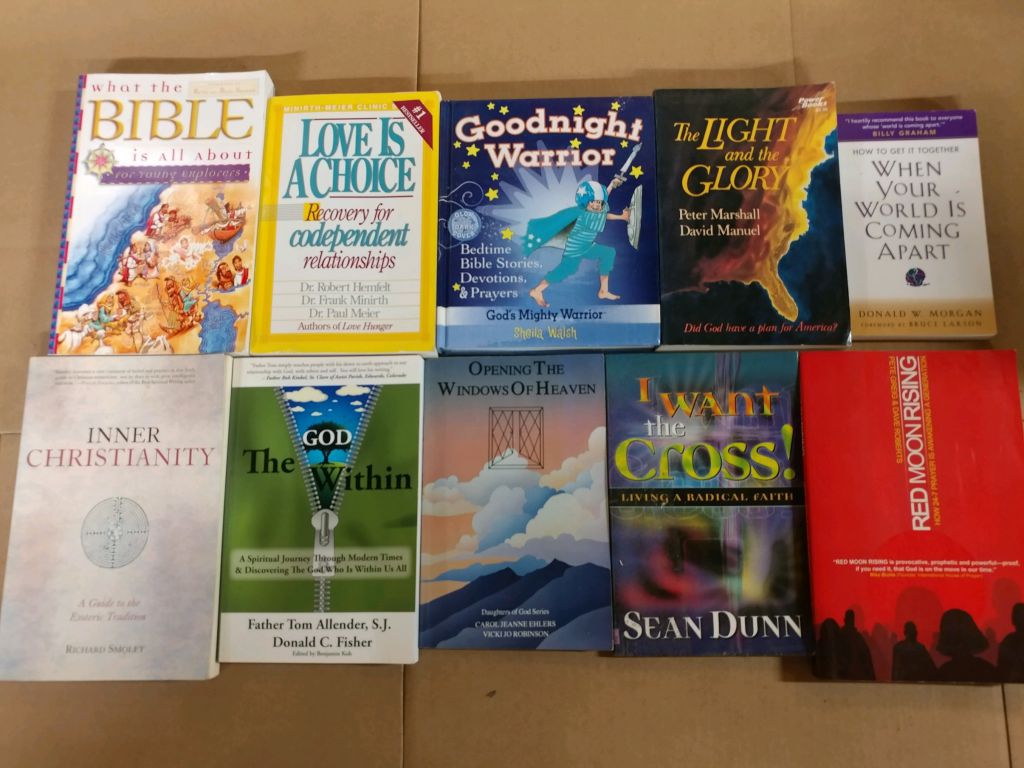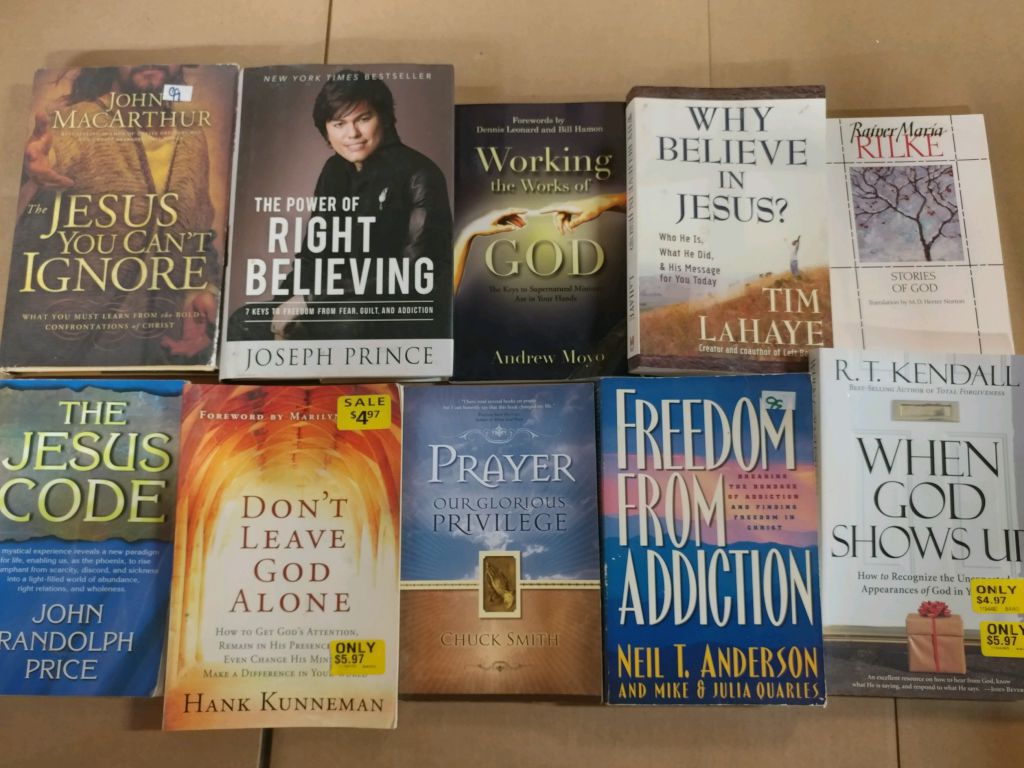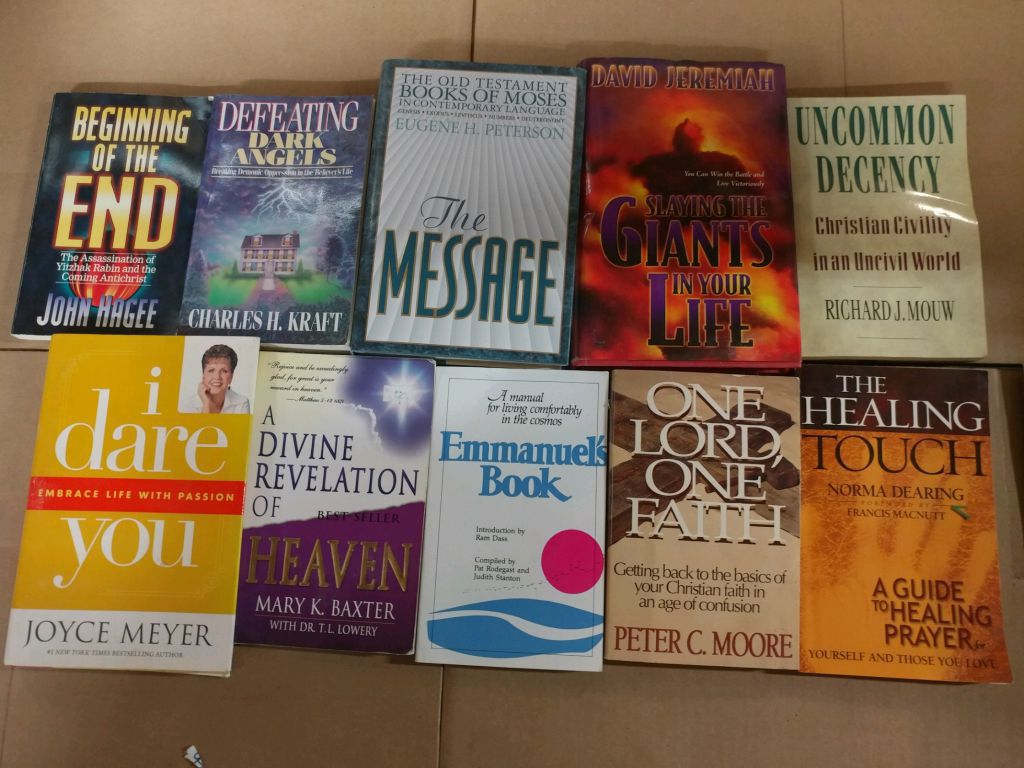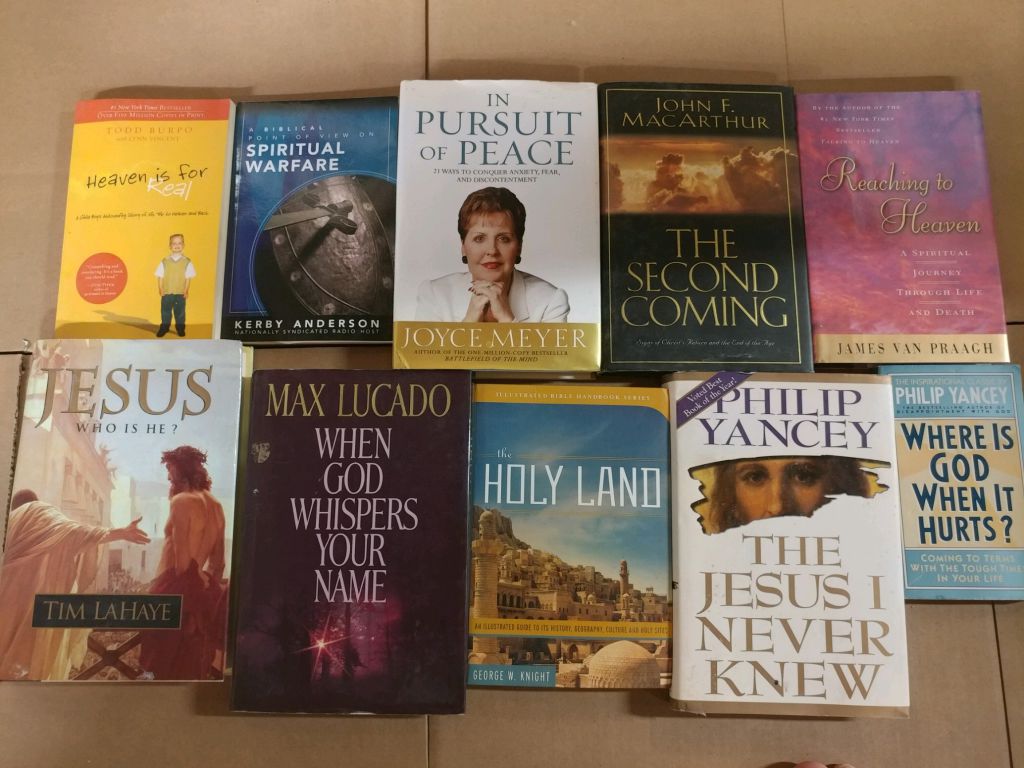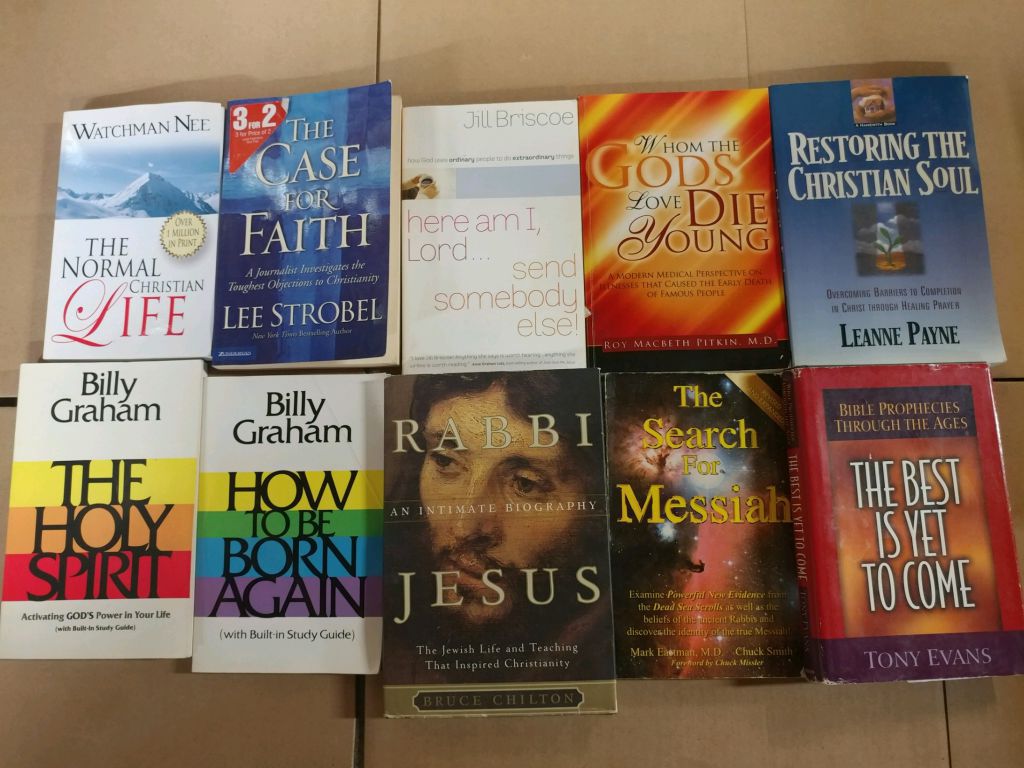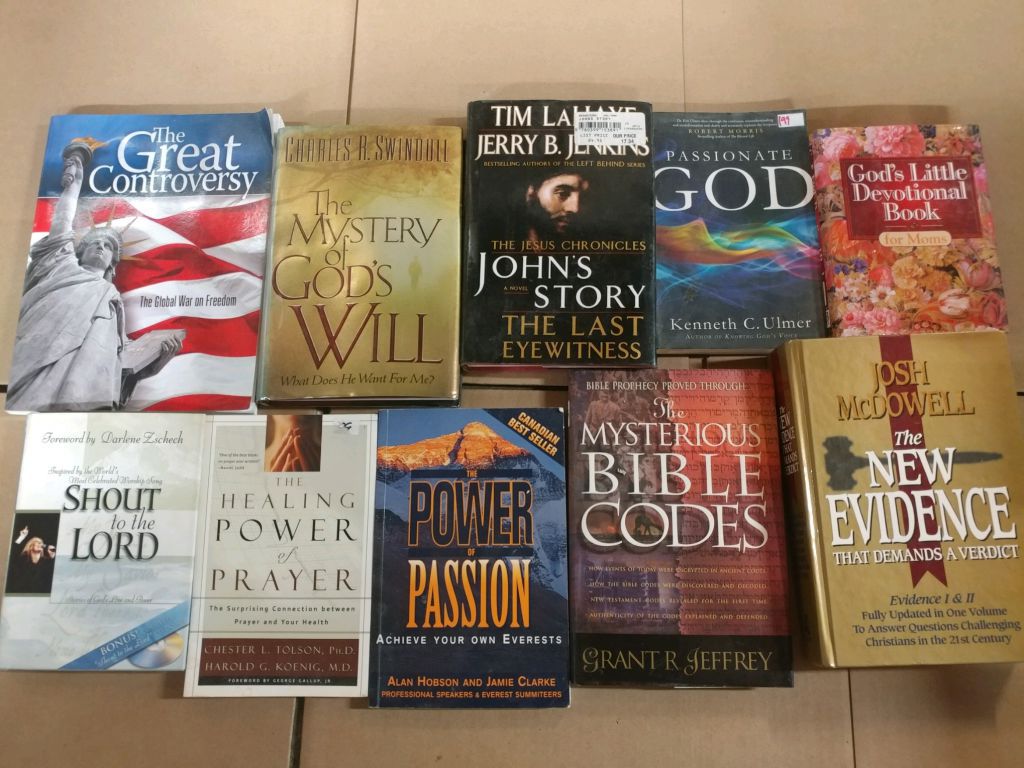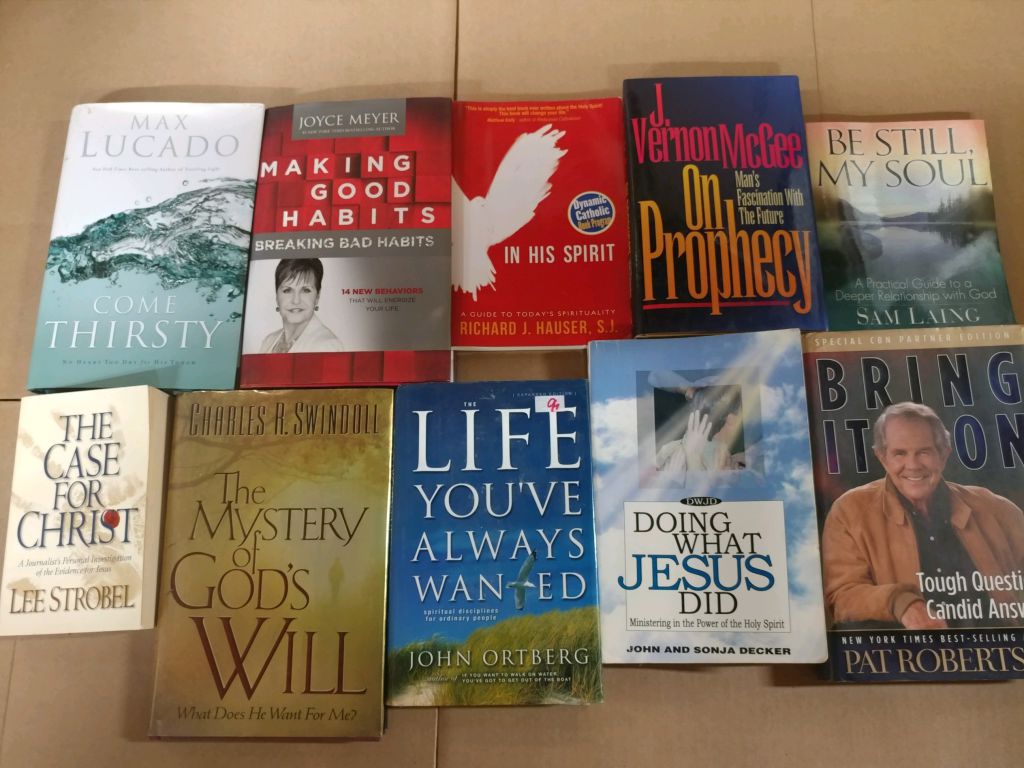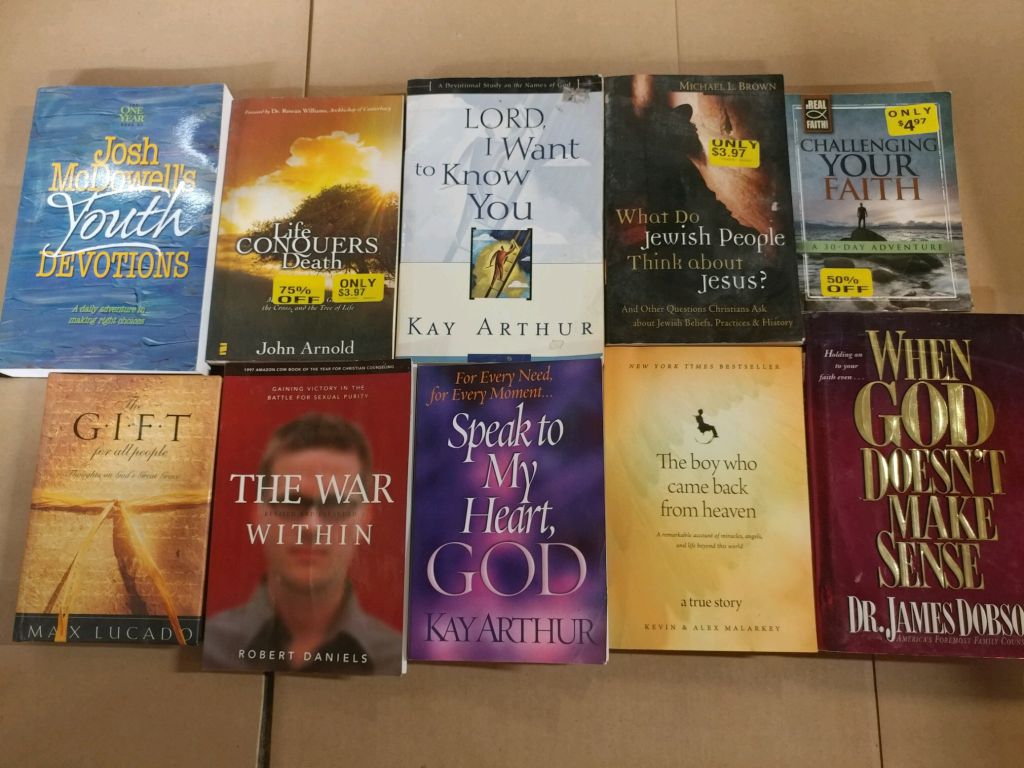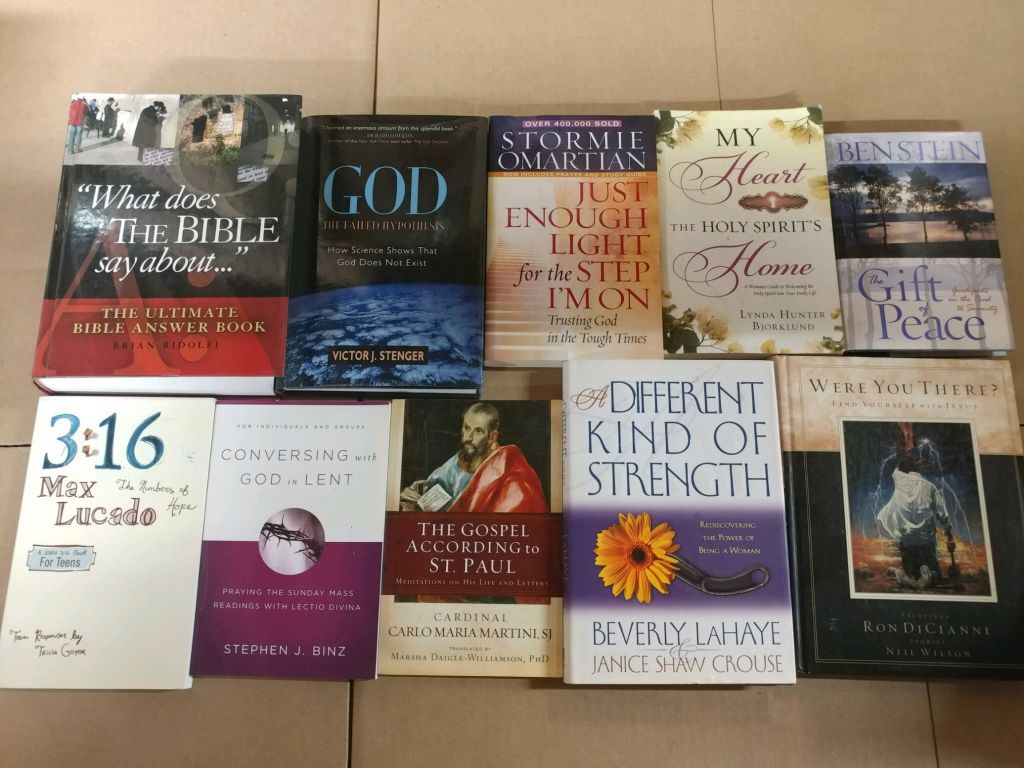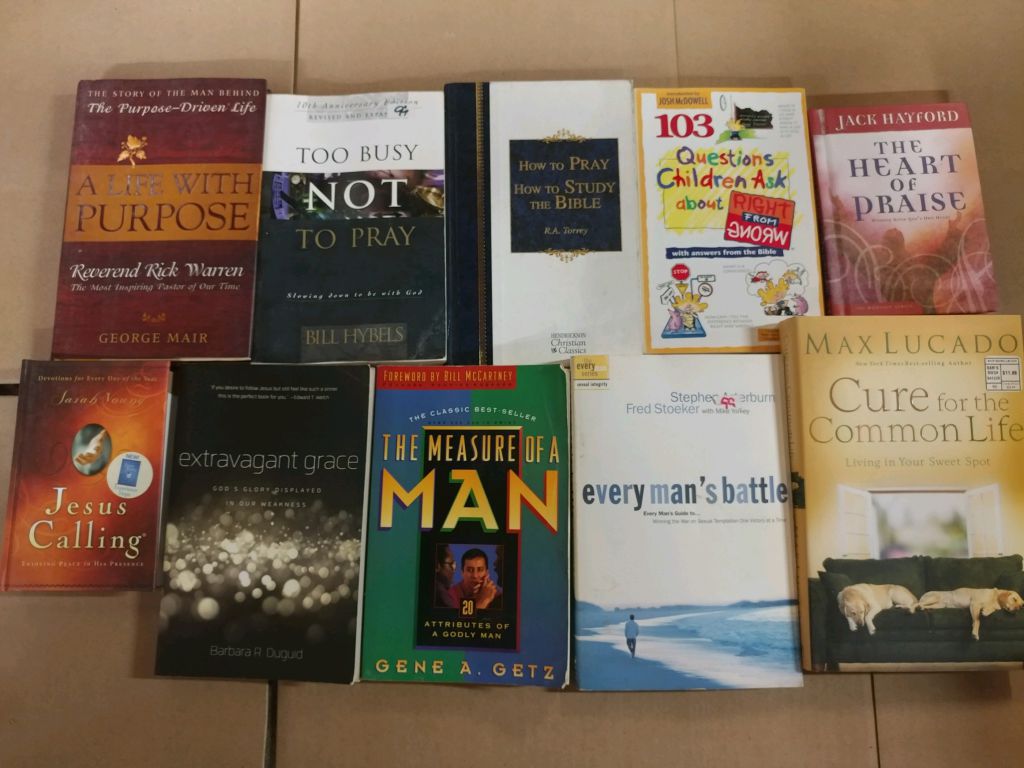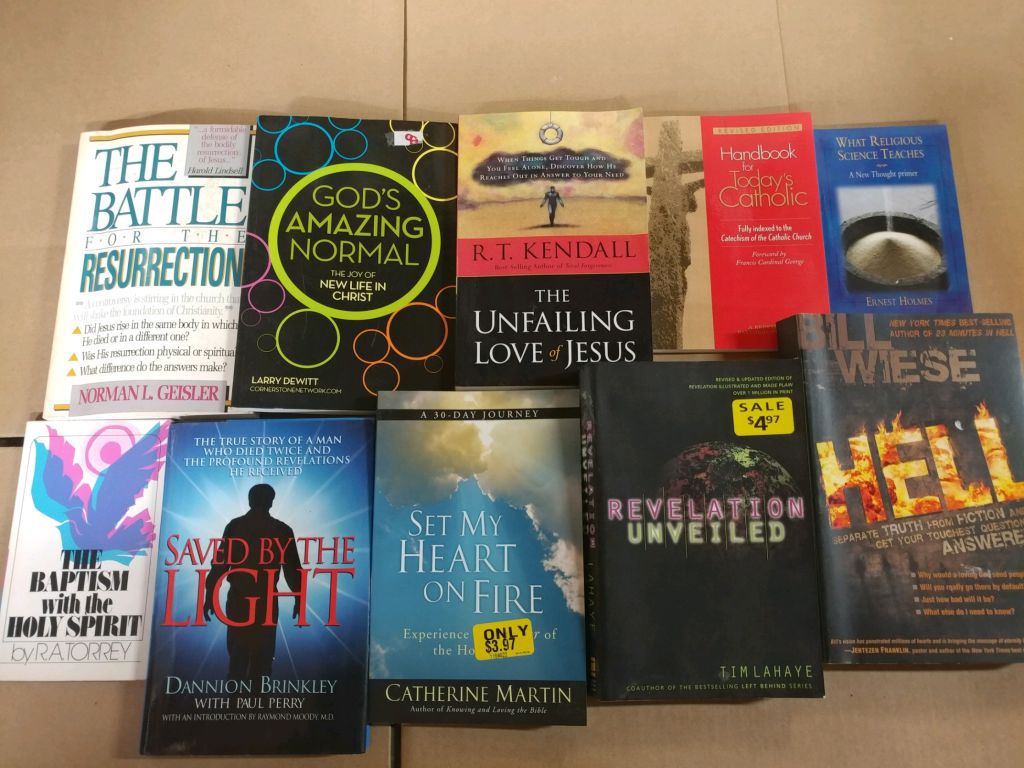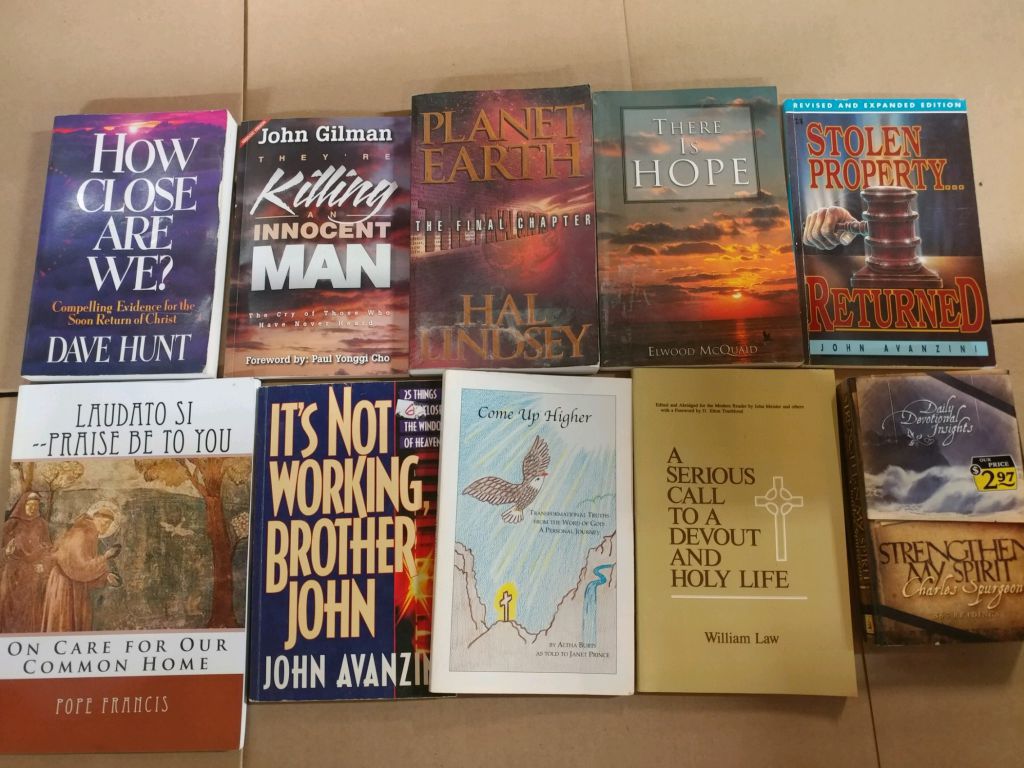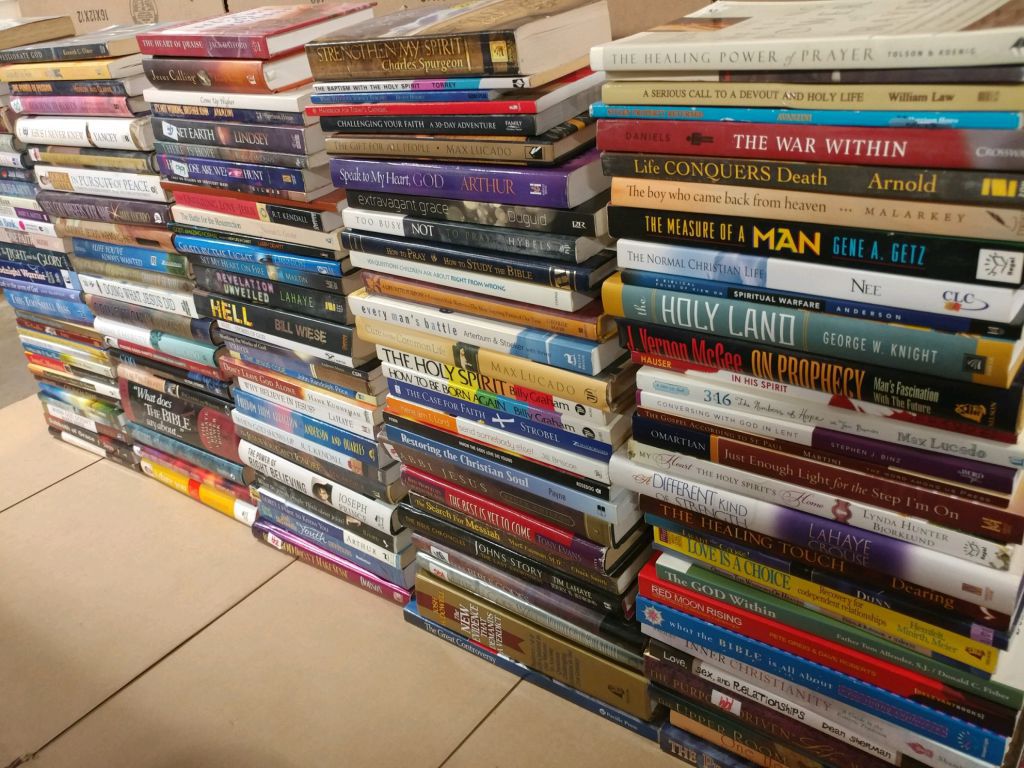 ---
---
Exported By ExportYourStore
---