Books Liquidation
Lot of 10 Dick Francis Mystery Detective Horse Jockeys HARDCOVER RANDOM Book MIX
Regular price
$37.95
$0.00
Unit price
per
Good
TITLE/SERIES : Dick Francis Mystery Detective Fiction Jock
SUBJECT : Mystery, Thriller
FEATURES : Lot
TOPIC : Detective
FORMAT : Hardcover
AUTHOR : Dick Francis
LANGUAGE : English
SPECIAL ATTRIBUTES : Dust Jacket
---
---
This auction is for RANDOM Lot of 10 Dick Francis Mystery Detective Fiction Jockeys Horse Racing HARDBACK MIX. Books range from VERY GOOD/MINT(some might be new) condition to GOOD/FAIR condition. (some books might have cover/page wear).


Each Lot (Quantity of 1) consists of 10 RANDOM Books. So if you purchase 2 lots you will get a total of 20 books. Please note that these books are stored in a warehouse and some might have slight dust on them.

Please look below on SAMPLE PICTURES OF PREVIOUS LOTS SOLD. SINCE THESE ARE SAMPLES - YOU ARE NOT GUARANTEED TO GET THESE EXACT TITLES BUT ALL THE BOOKS WILL be --> DICK FRANCIS BOOKS.
---
---
Please note all our auctions support charities that help poor and neglected kids in need. Thank you for your support!
---
---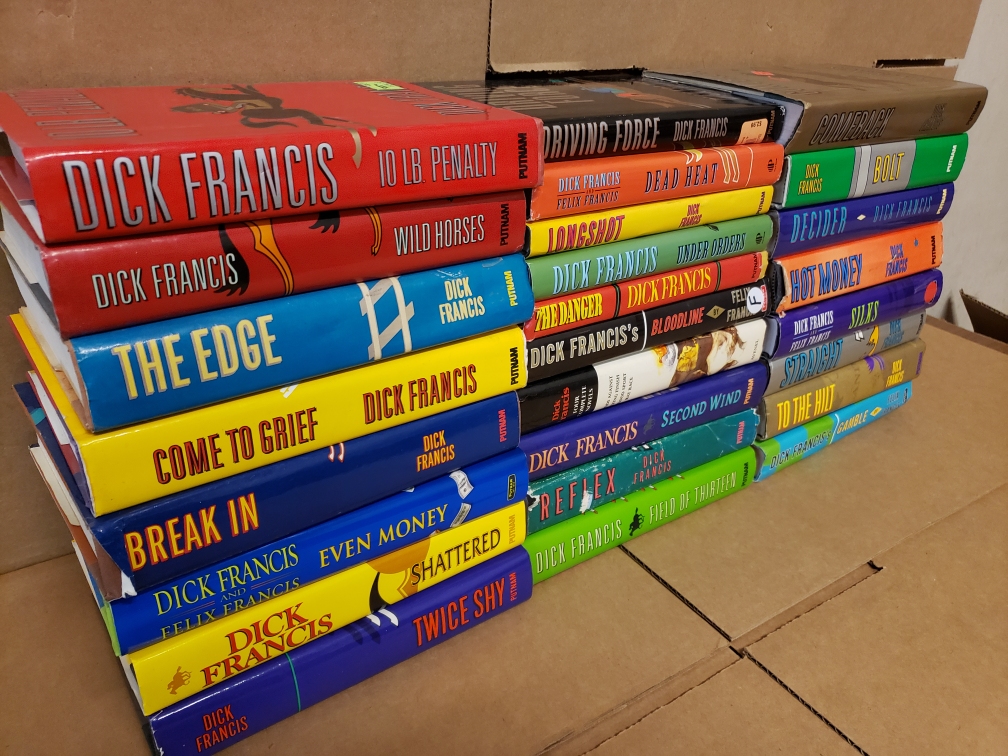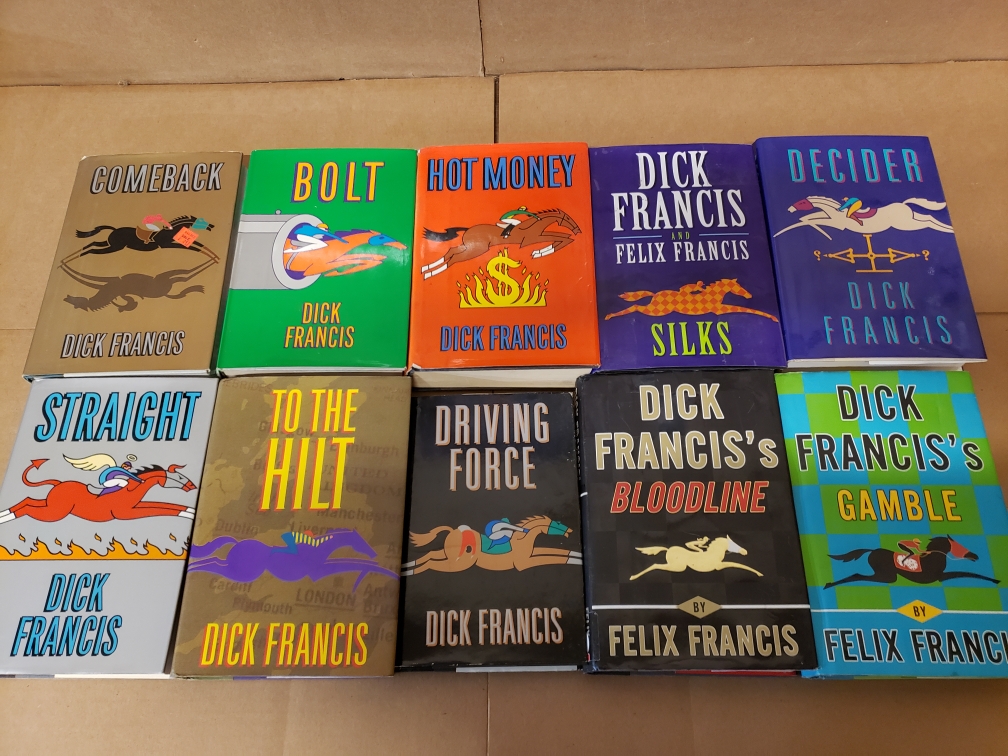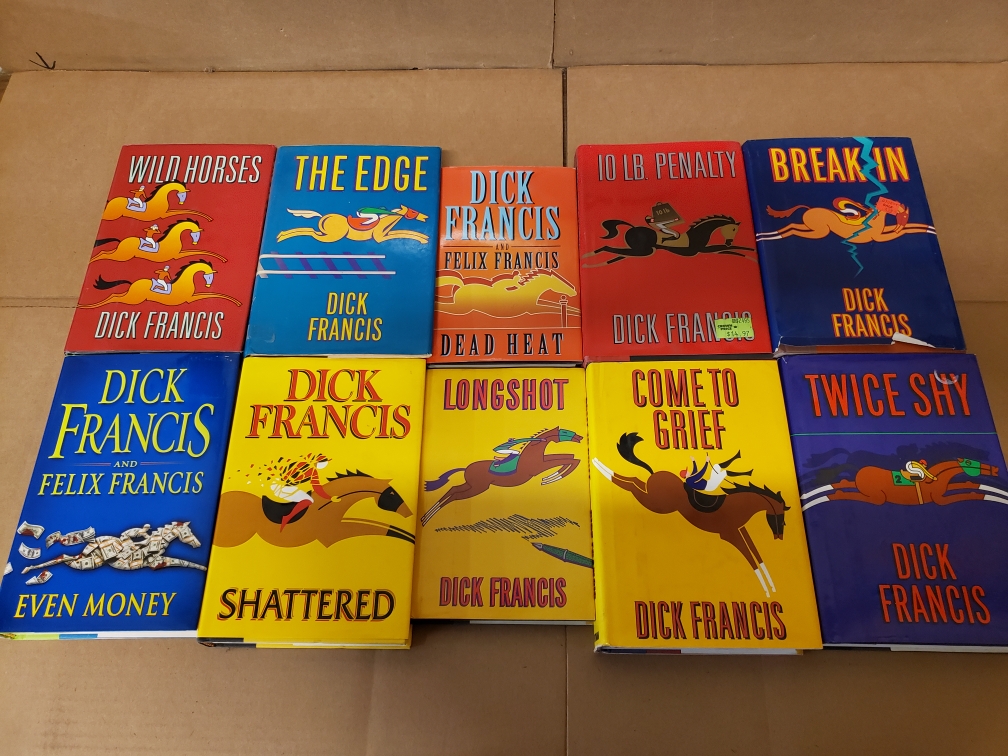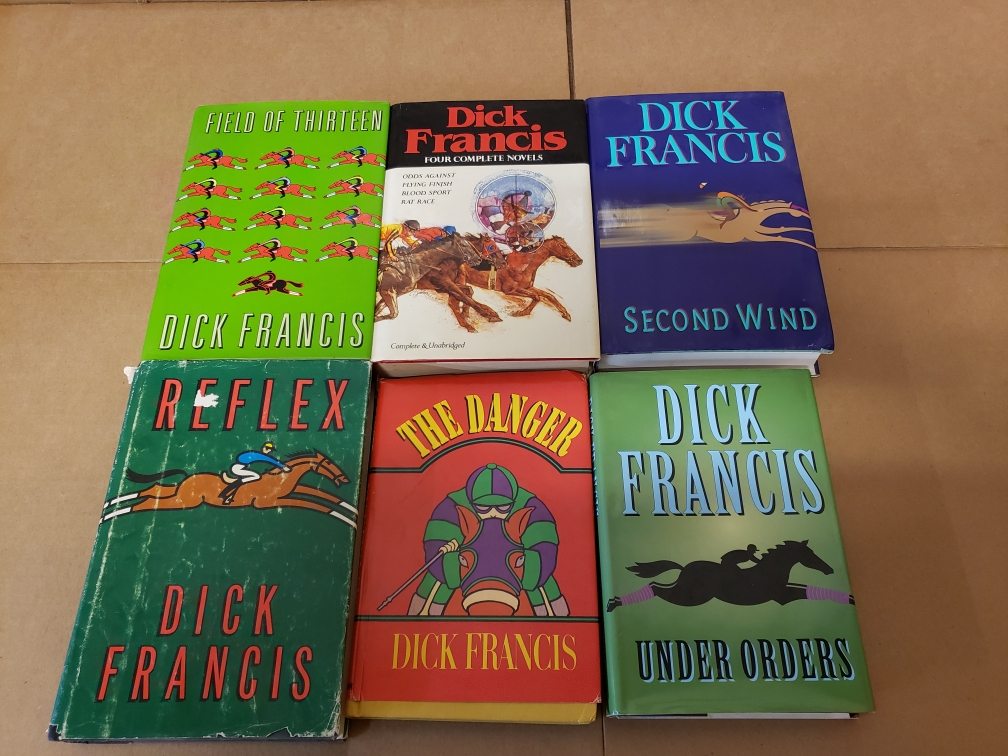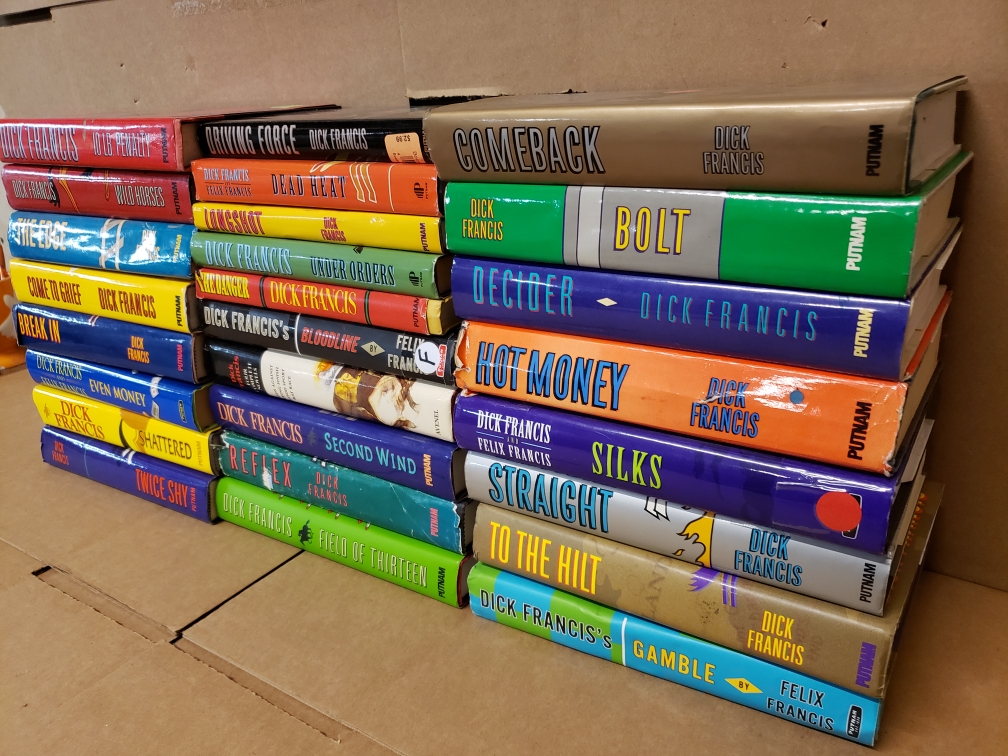 ---
---
Exported By ExportYourStore
---