Books Liquidation
Lot of 10 Mystery Suspense Thriller Crime Murder Detective Hardcover HB MIX Book
Regular price
$24.89
$0.00
Unit price
per
Good
TITLE/SERIES : Mystery Thriller Suspense Book Lot
SUBJECT : Mystery, Thriller
FEATURES : Lot
COUNTRY/REGION OF MANUFACTURE : United States
TOPIC : General Thriller Detective Legal Medical Political
FORMAT : Hardcover
AUTHOR : Mixed Mystery Authors
LANGUAGE : English
GENRE : Crime & Thriller
SPECIAL ATTRIBUTES : Dust Jacket
---
---
This auction is for a RANDOM Lot of 10 Hardcover/Hardback Fiction Books. Each winning bidder will receive 10 HARDCOVER/HARDBACK FICTION BOOKS. You will not get any duplicates unless more than 50 lots (or 500 books) are purchased. Majority of the books will be 1st Editions and ALL will have DUST JACKETS. Books are shipped at random, unsorted and unsearched in any way. We fill the boxes until you get the quantity you purchased.
Books condition range from LIKE NEW/CRISP condition to VERY GOOD/MINT condition to USED/FAIR condition. We are Liquidating these books at low prices in order to clear my warehouse for more inventory. The books I have listed in the past have sold for as little as $2.99 and as much as $60. We need to clear out some of the warehouse space. If you need specific authors - please don't hesitate to contact us to see what we can do.
PLEASE LOOK BELOW ON THE ACTUAL PICTURES OF THE PREVIOUS LOTS SOLD.
(1) HARDCOVER FICTION BOOKS ALL WILL HAVE DUST JACKETS AND MIGHT INCLUDE FOLLOWING MYSTERY/THRILLER CATEGORIES: Detective, Espionage, Political, Legal, Medical, Women Sleuths, Etc...
---
---
Please note all our auctions support charities that help poor and neglected kids in need. Thank you for your support!
---
---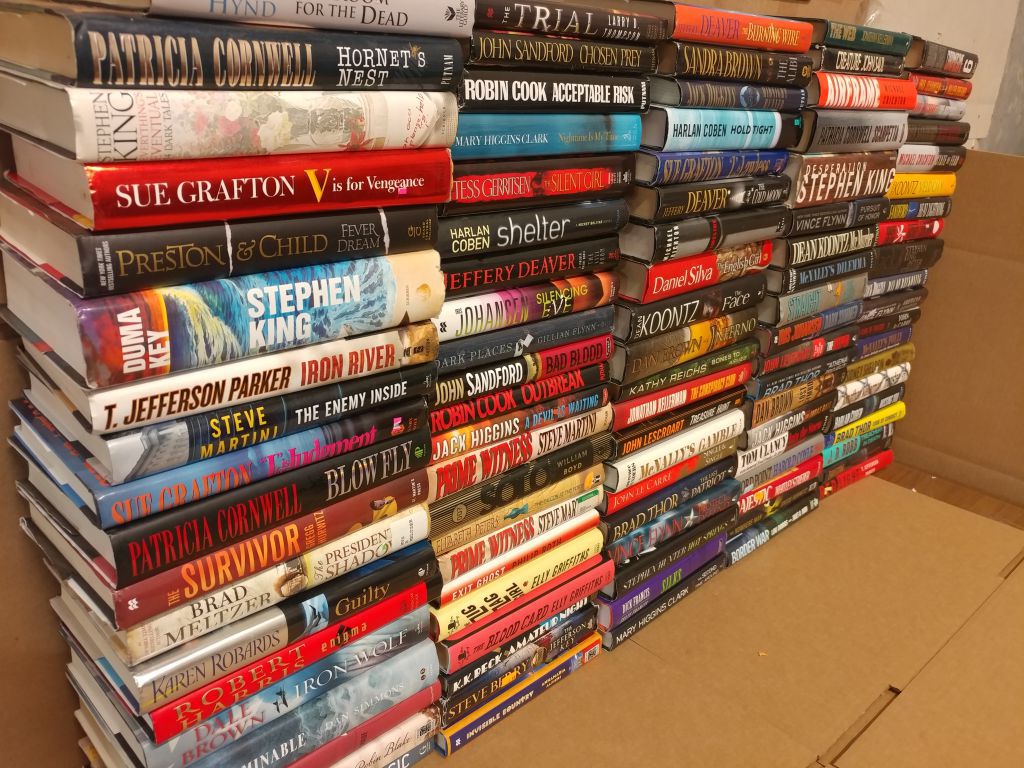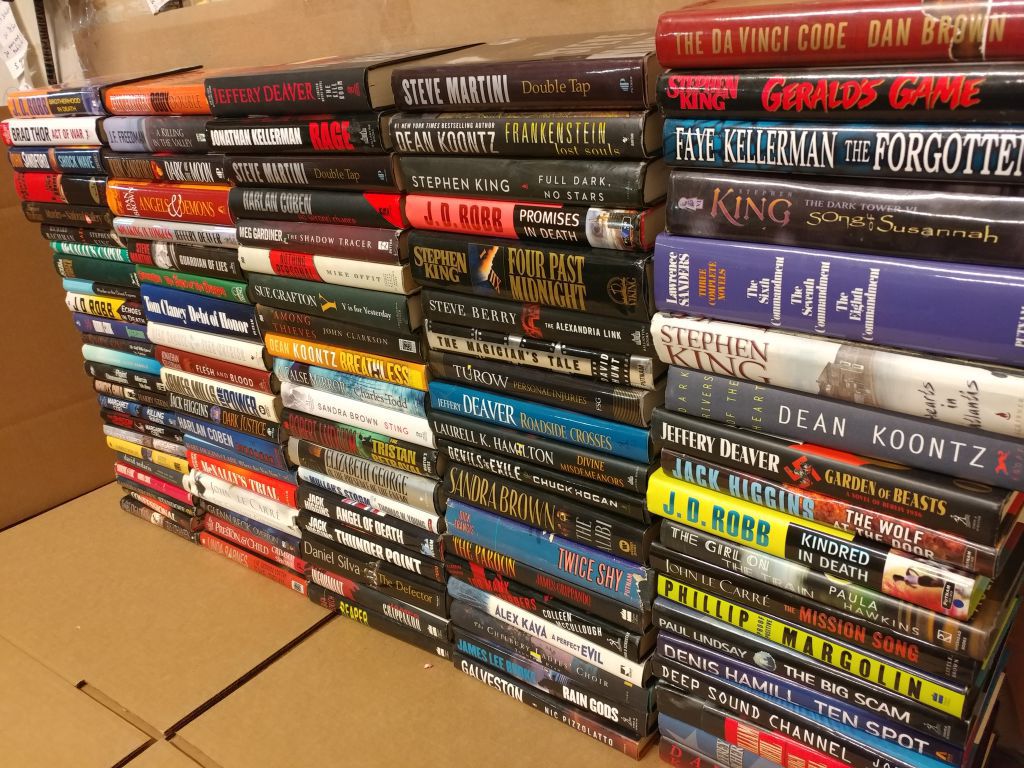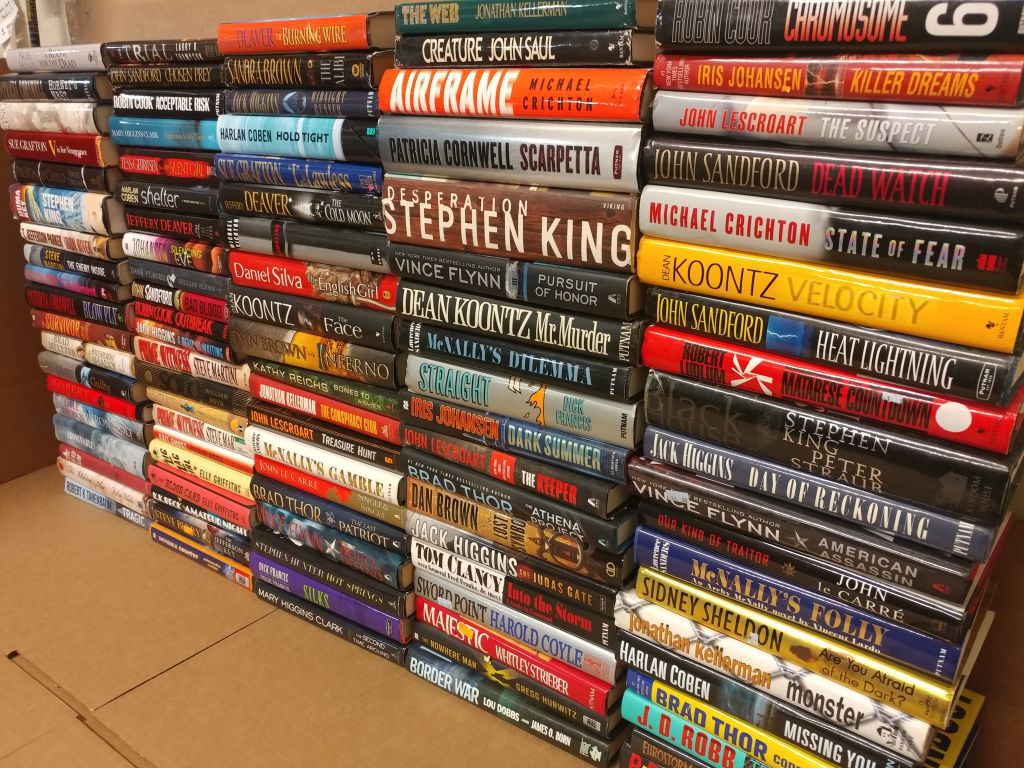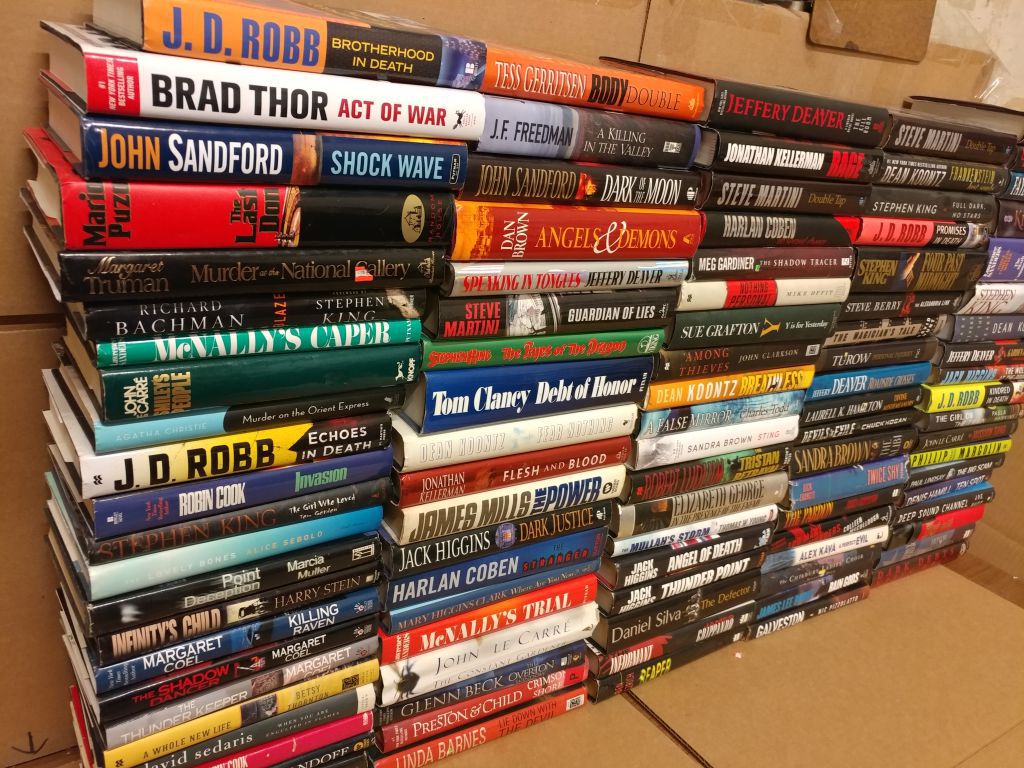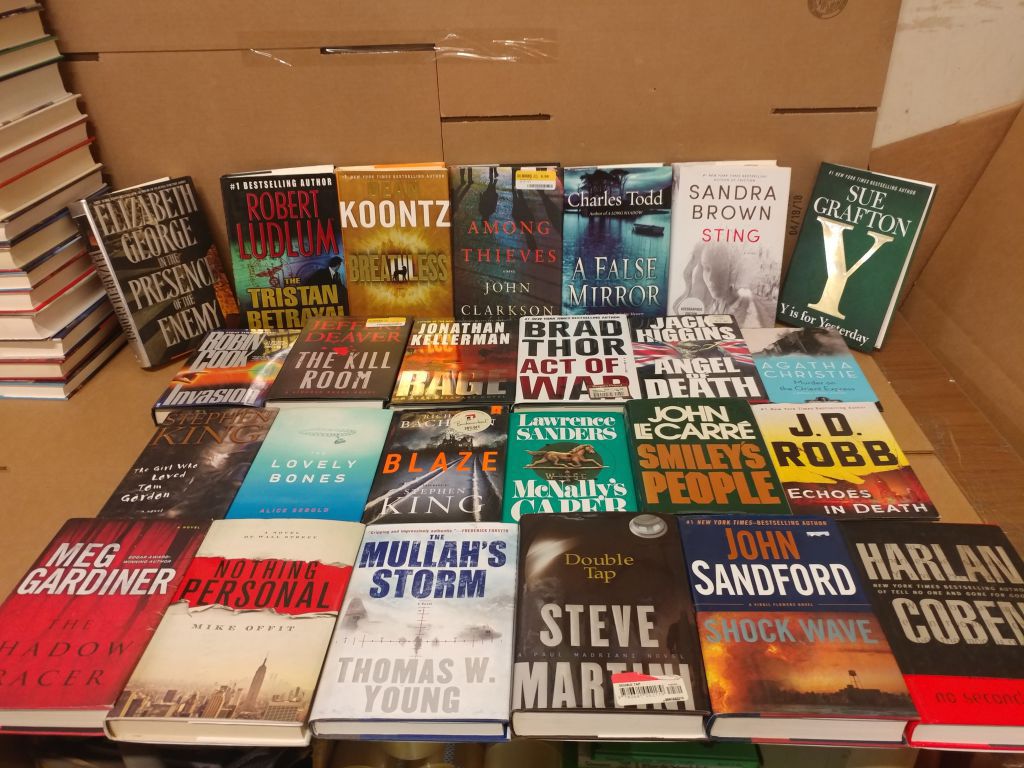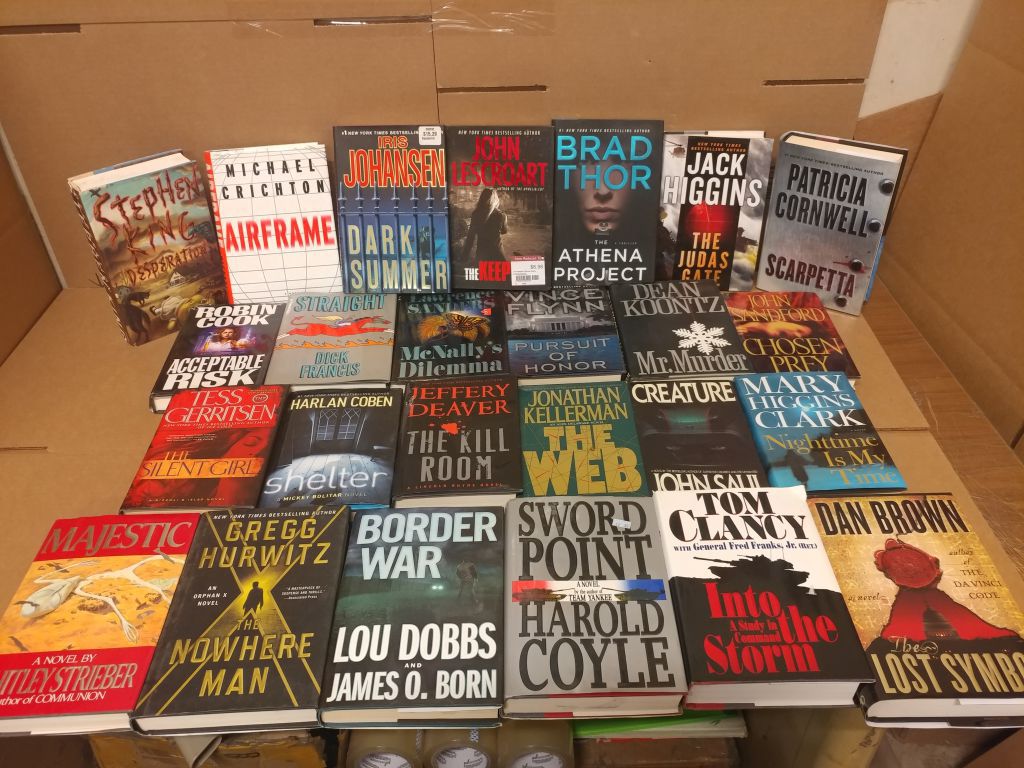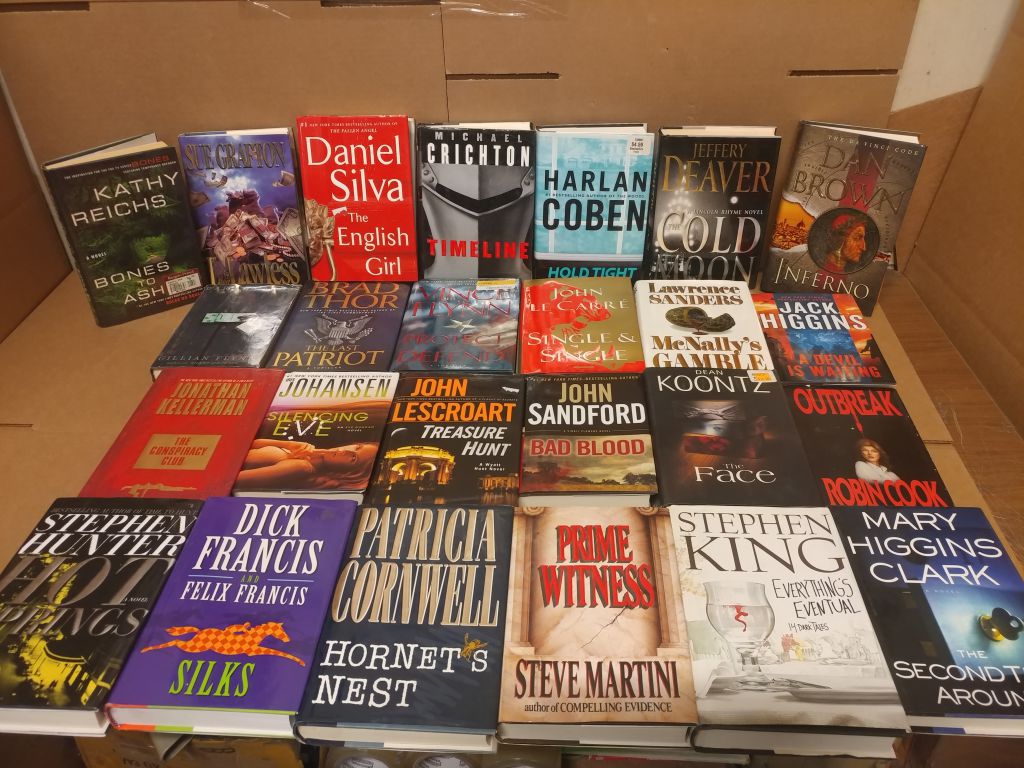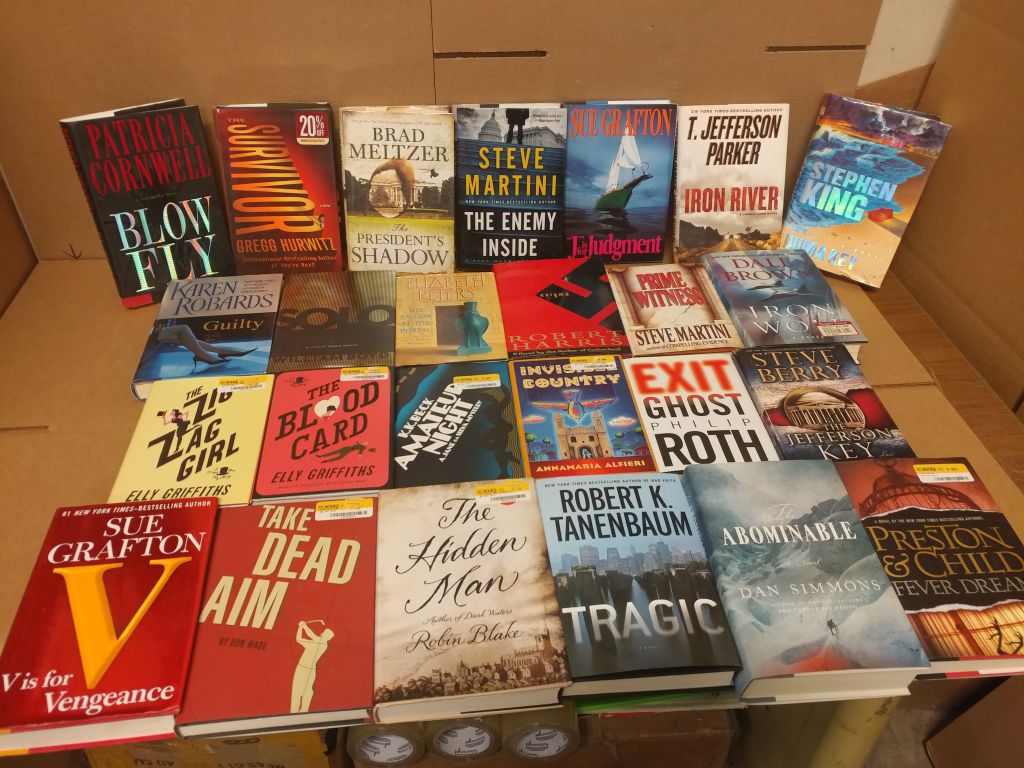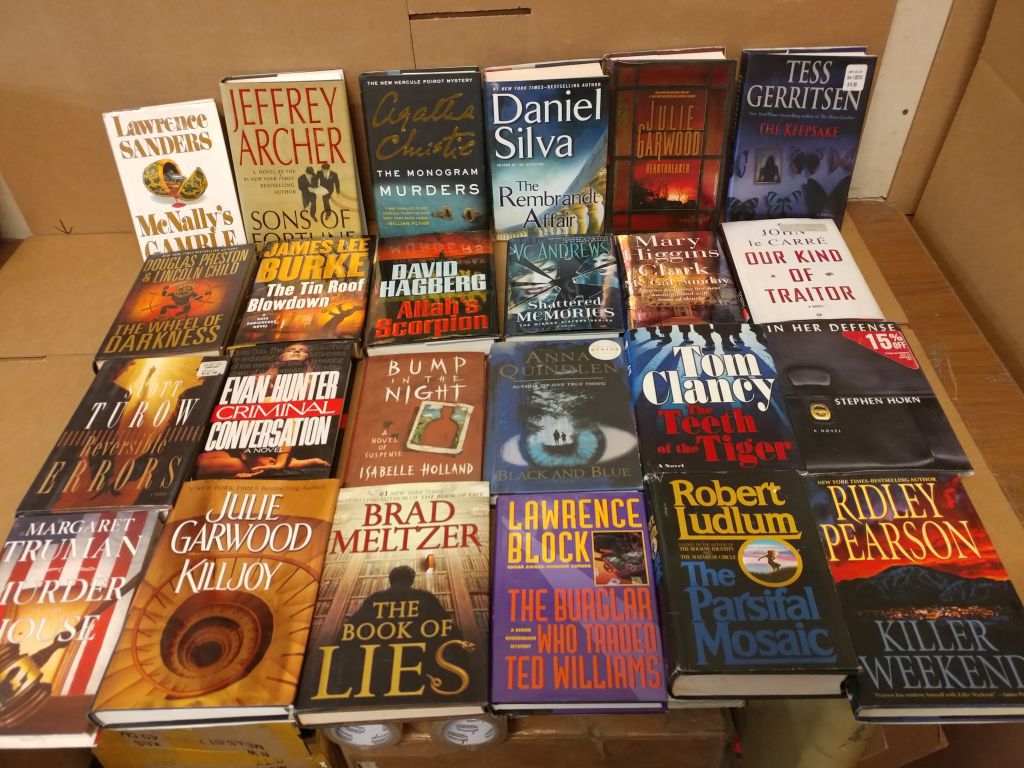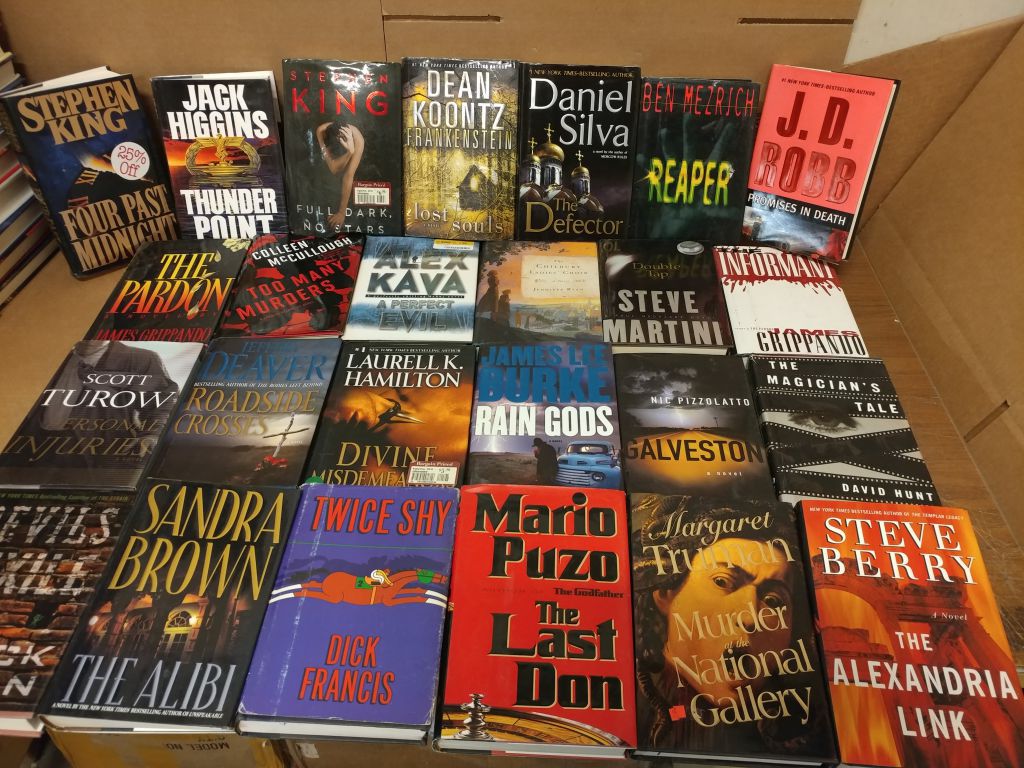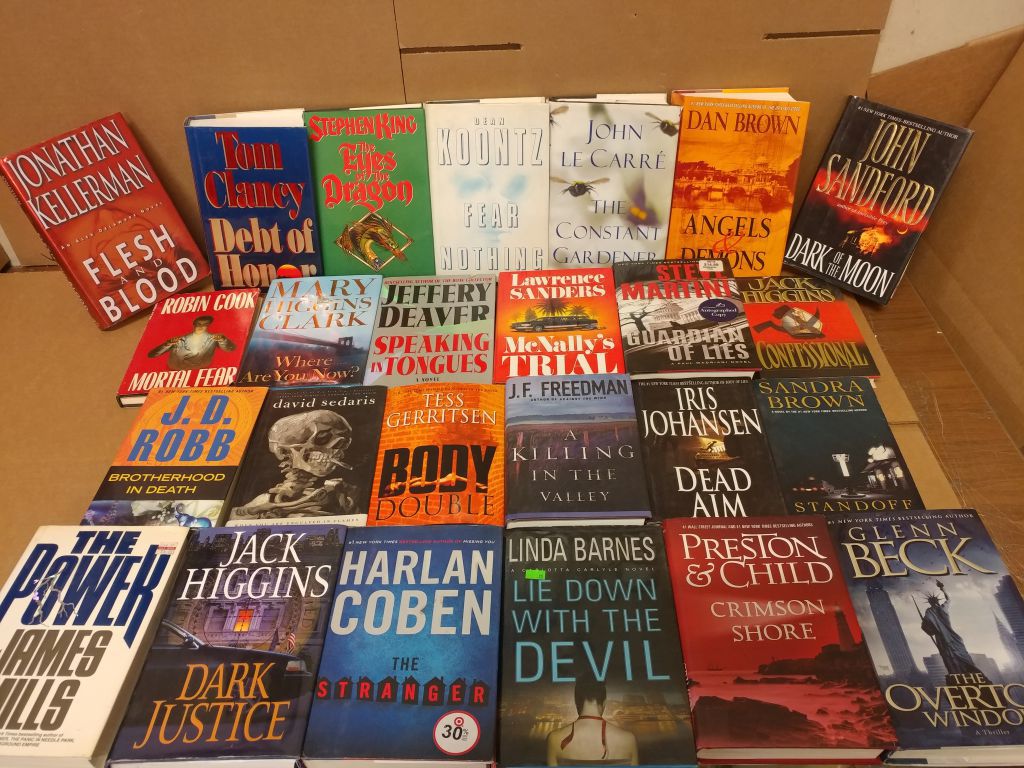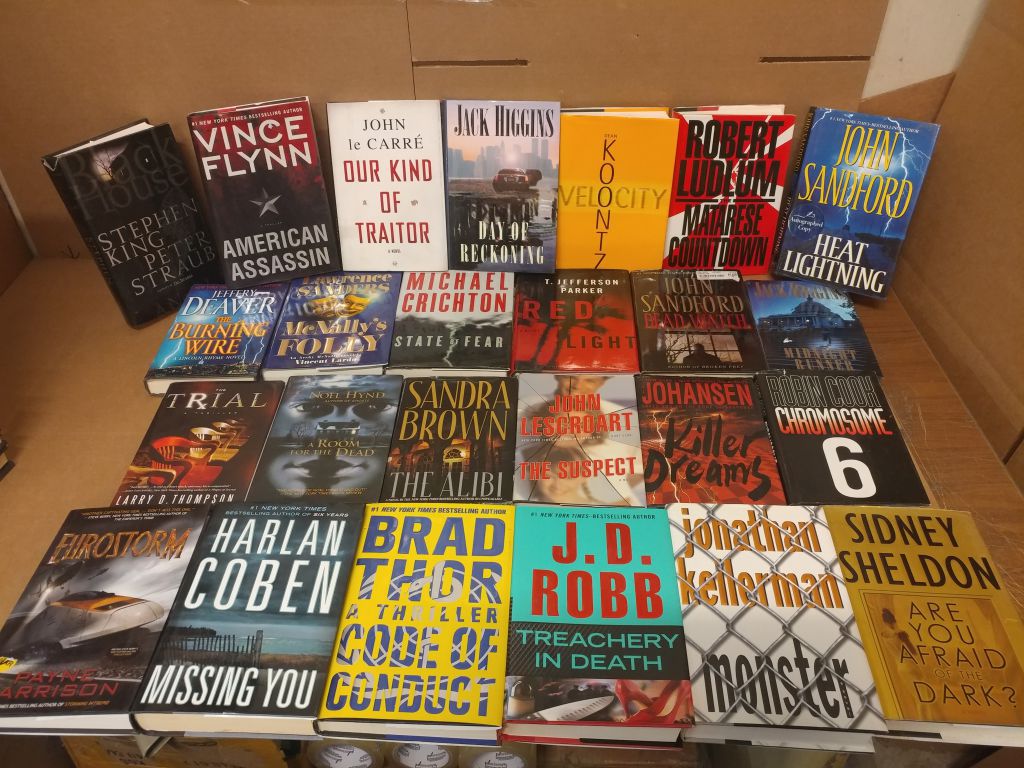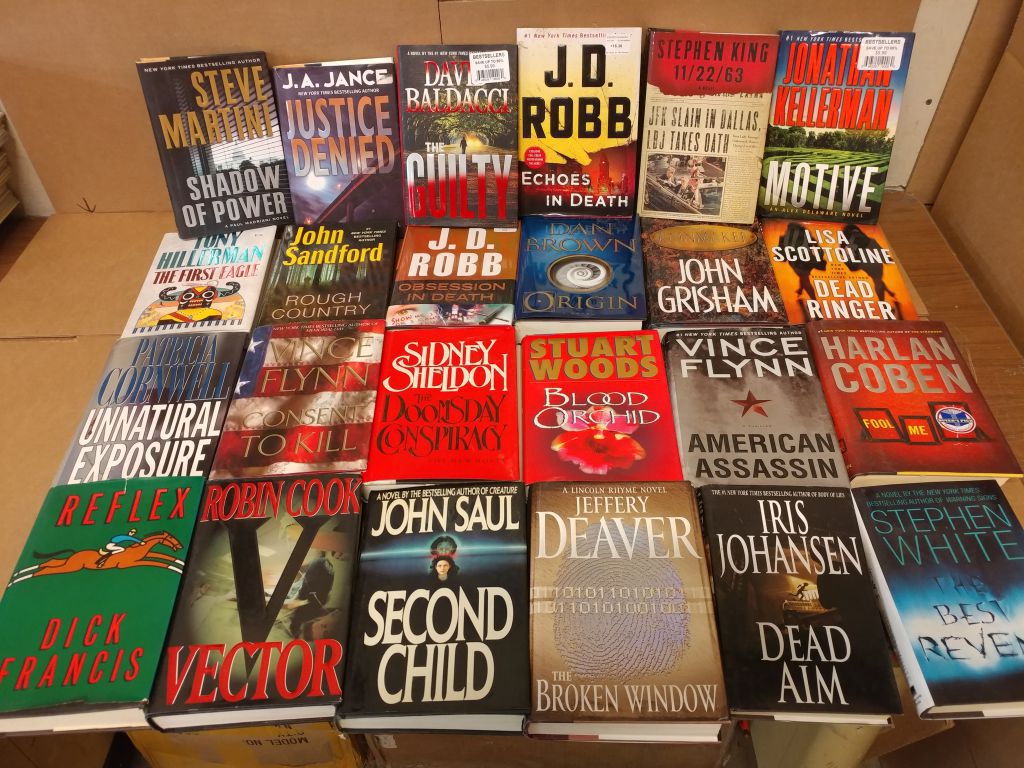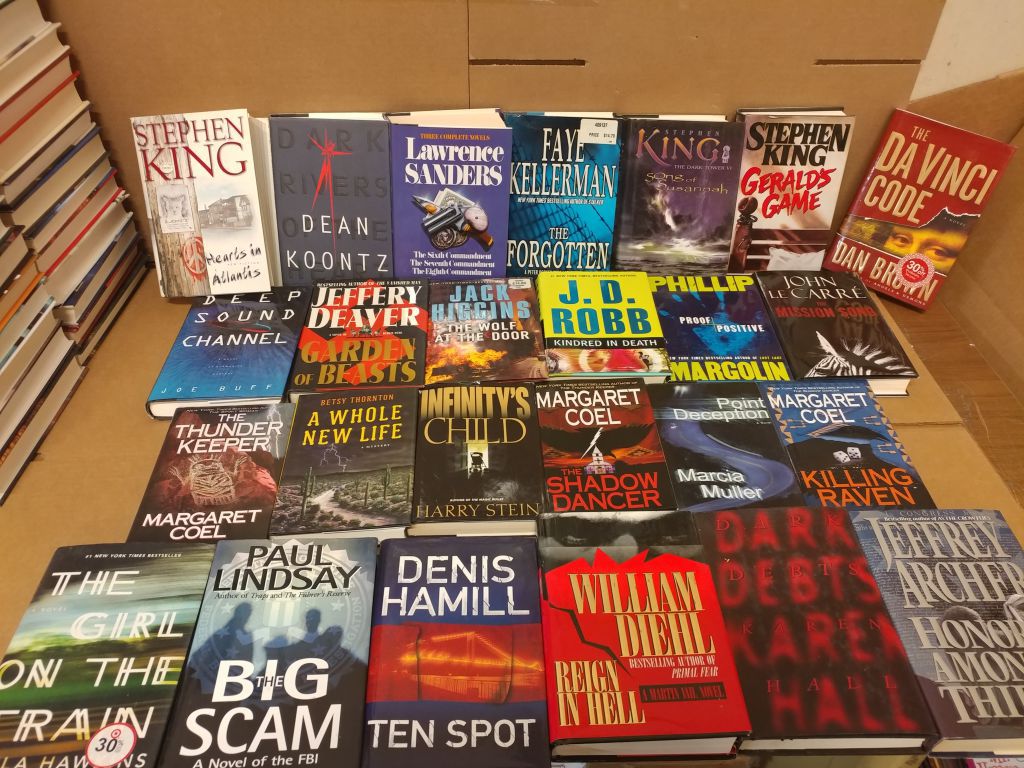 ---
---
Exported By ExportYourStore
---