Books Liquidation
Lot of 10 National Geographic Magazine Year 1930-2010s Random PICK No duplicates
Regular price
$18.95
$0.00
Unit price
per
Good
PUBLICATION NAME : National Geographic
FORMAT : Physical
SUBJECT : Geography/History/Nature/Culture/Science...
COUNTRY/REGION OF MANUFACTURE : United States
LANGUAGE : English
ISSUE TYPE : Monthly
SPECIAL ATTRIBUTES : Collector's Edition,Illustrated
---


Winning Bidder will get aRANDOMLot of 10 National Geographic Magazines.




Magazines are UNSORTED and chosen at

Random

. No duplicates within each lot.If you order over 3 lots you run the risk of receiving duplicates across the multiple lots.Magazines range from VERY GOOD/MINT(some might be new) condition to GOOD/FAIR condition.(some books might have cover/page wear).

Please note that these are stored in a warehouse and some might have slight dust on them.
Please look below on SAMPLE PICTURES OF PREVIOUS LOTS SOLD. Since these are samples you are not guaranteed to get these exact titles but ALL the magazines will beNATIONAL GEOGRAPHIC.
---

---
Please note all our auctions support charities that help poor and neglected kids in need. Thank you for your support!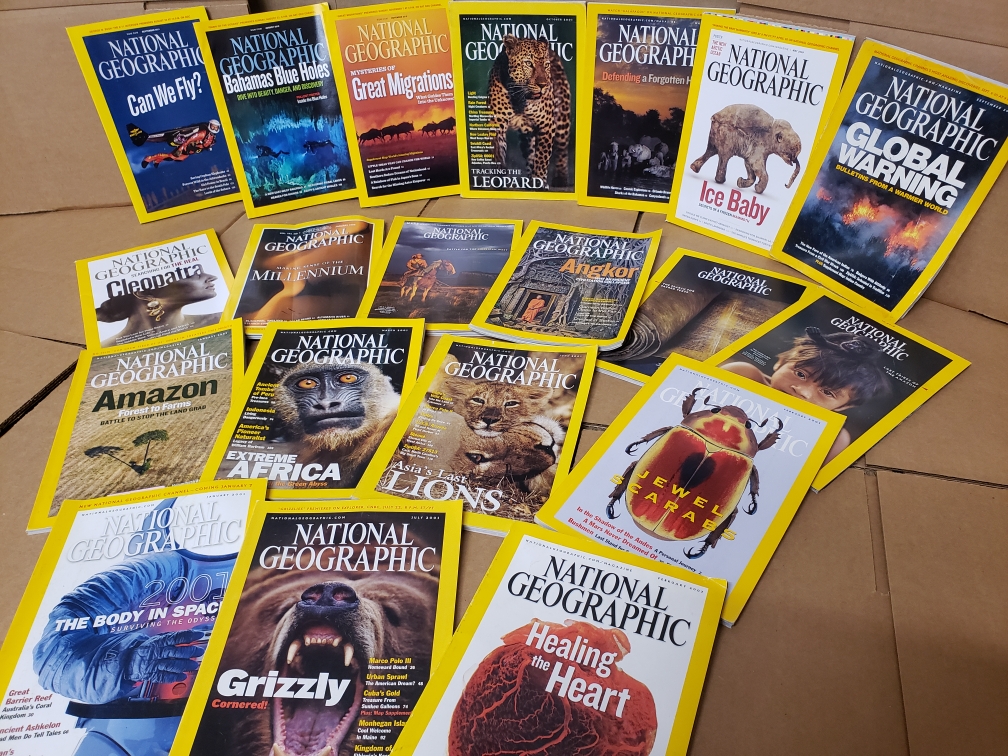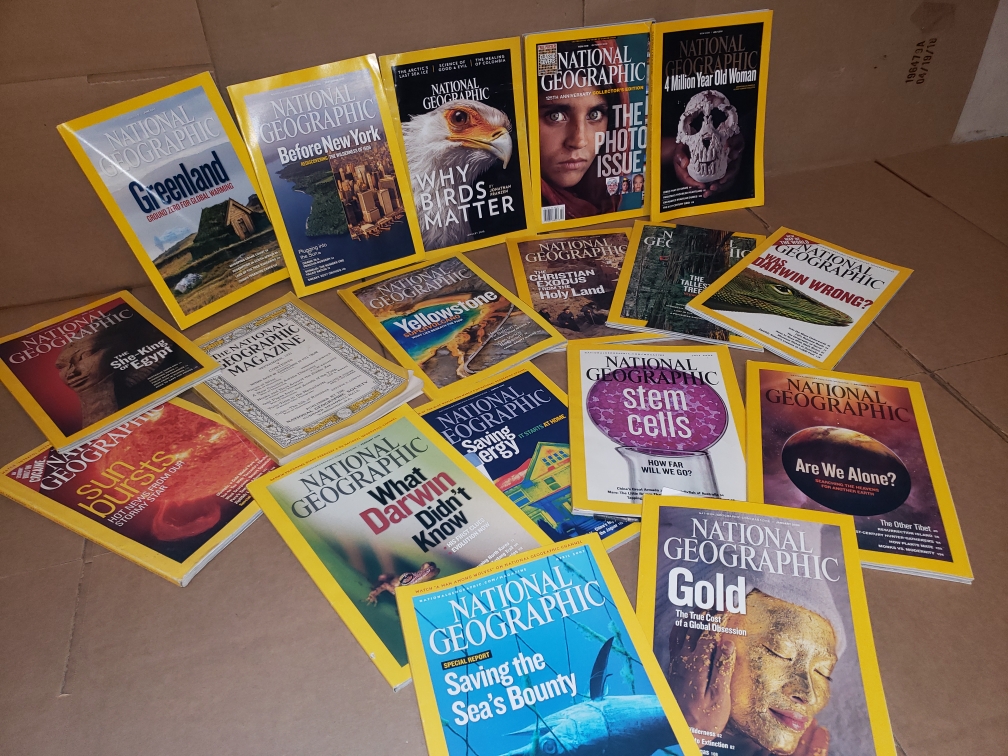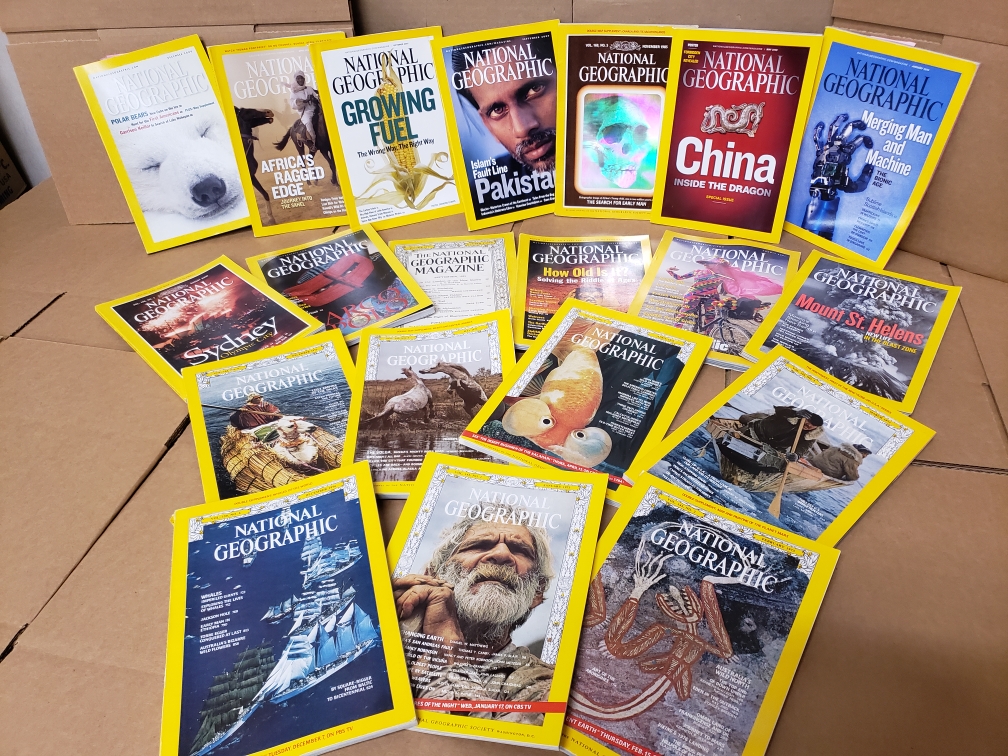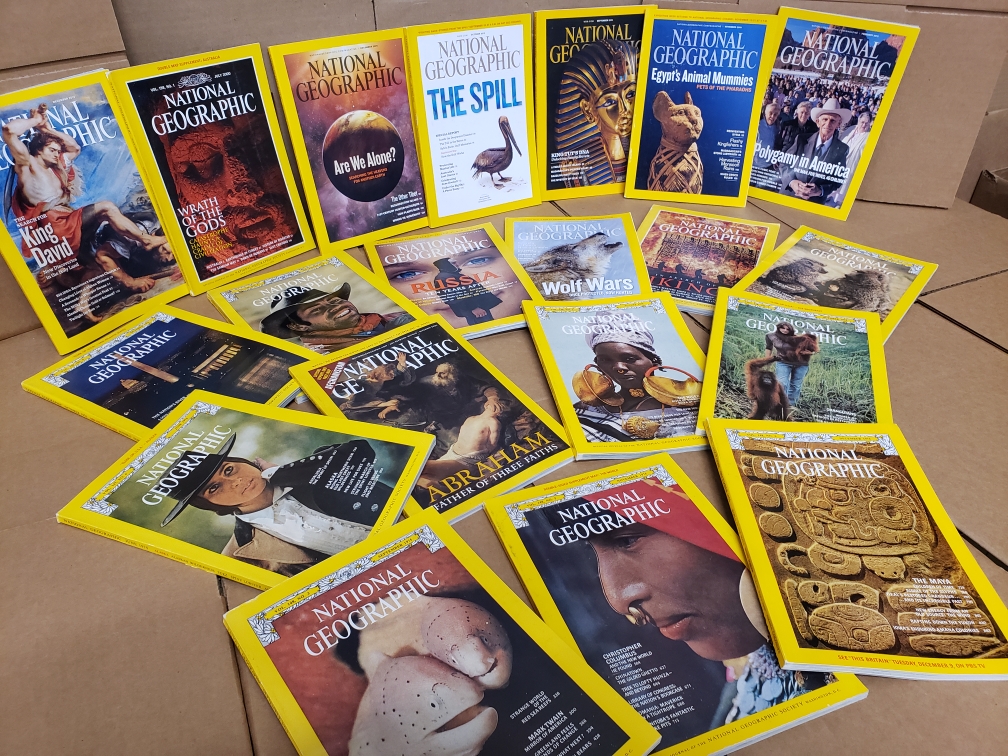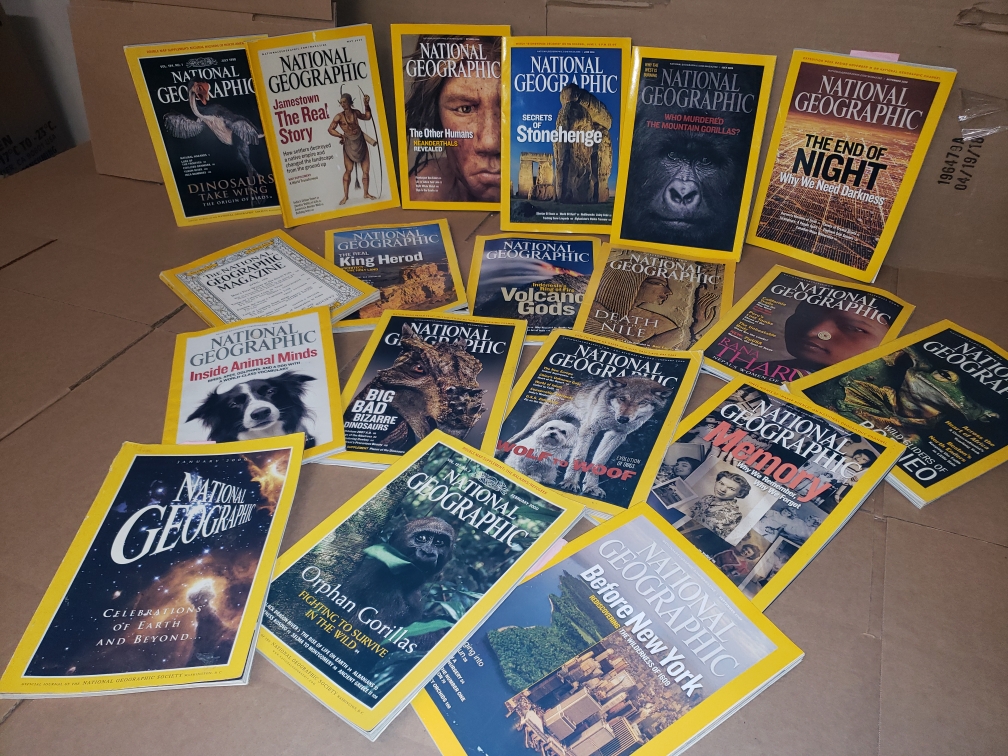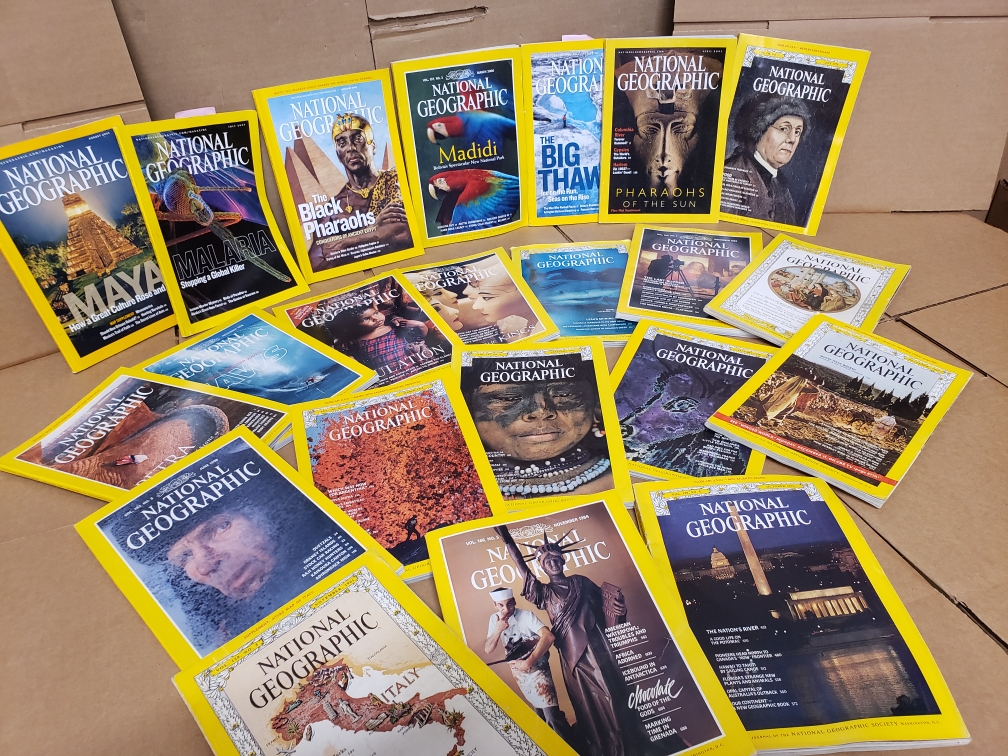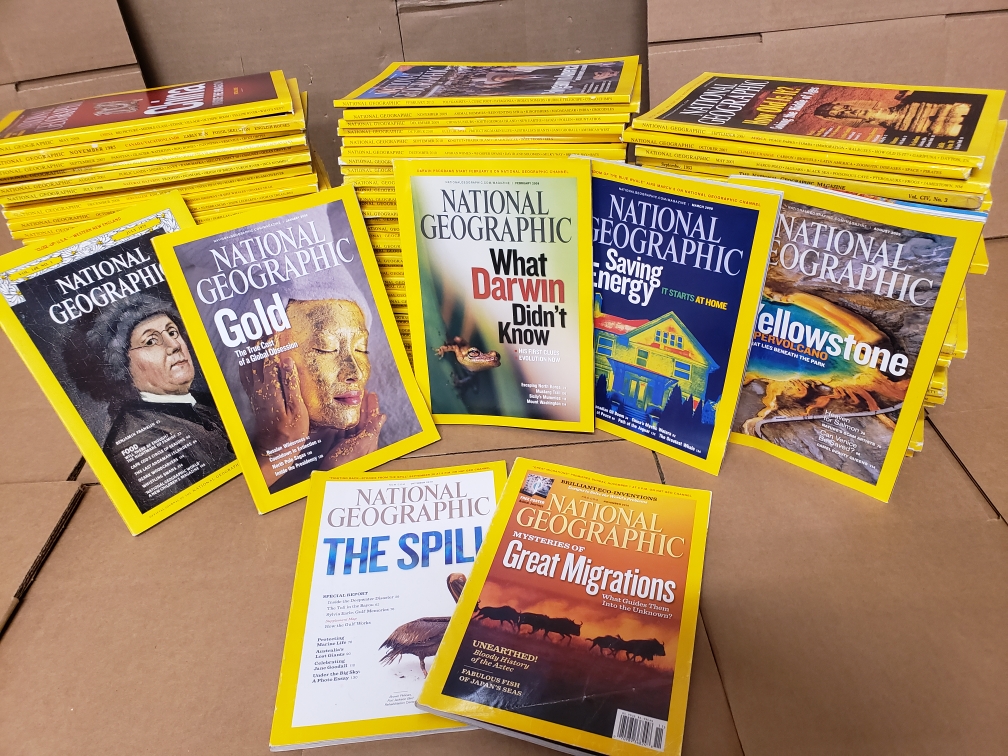 Exported By ExportYourStore
---