Books Liquidation
Lot of 10 Patricia Cornwell HARDCOVER Mystery Scarpetta BRAZIL ETC Books RANDOM
Regular price
$28.95
$0.00
Unit price
per
Good
TITLE/SERIES : PATRICIA CORNWELL BRAZIL SCARPETTA SERIES
SUBJECT : Mystery, Thriller
TOPIC : Medical
FORMAT : Hardcover
AUTHOR : Patricia Cornwell
LANGUAGE : English
FEATURES : Lot
---
---
Please note all our auctions support charities that help poor and neglected kids in need. Thank you for your support!
---
---
This auction is for RANDOM MIX Lot of 10 Patricia Cornwell Mystery ALL Hardcover HB Books - ALL Hardcover with Dust Jackets - UNSORTED MIX. Books will be from Different series such as Scarpetta, Brazil, Garano, Etc... A lot of the books will be 1st Editions. Books range from VERY GOOD/MINT(some might be new) condition to GOOD/FAIR condition. (some books might have cover/page wear). All the books are HARDBACK.


Please note that these books are stored in a warehouse and some might have slight dust on them.

Please look below on SAMPLE PICTURES OF PREVIOUS LOTS SOLD. You will not get any duplicates unless more than 2 lots are purchased. Since these are samples you are not guaranteed to get these exact titles but ALL the books will be Patricia Cornwell HARDBACK BOOKS.
---
---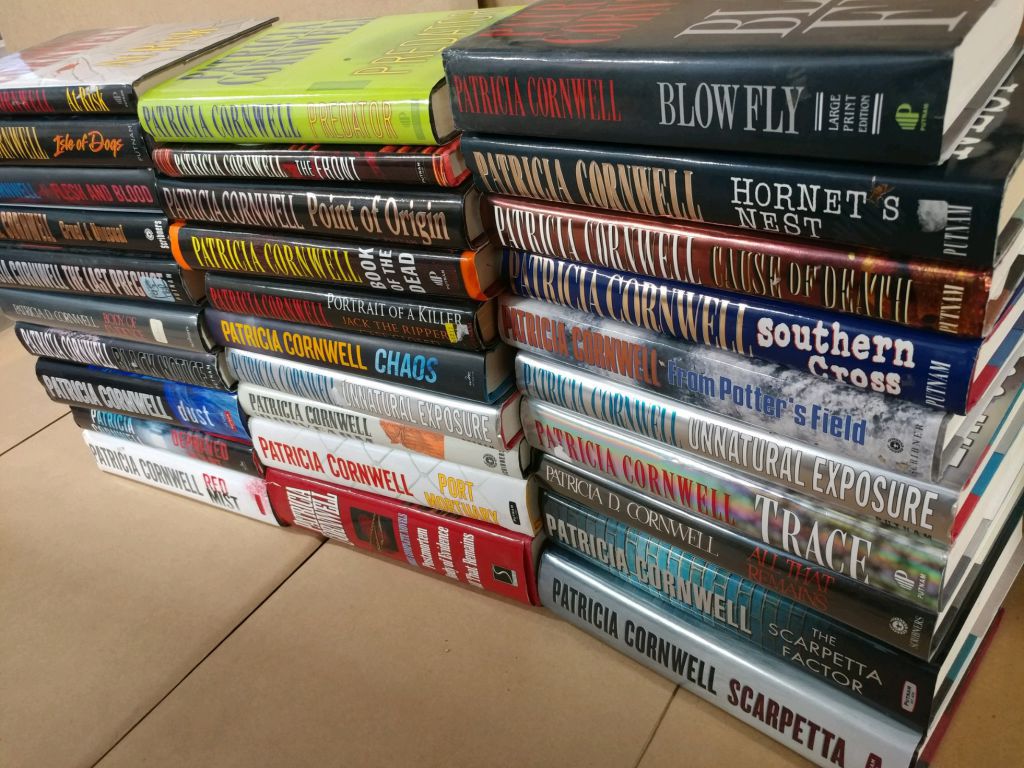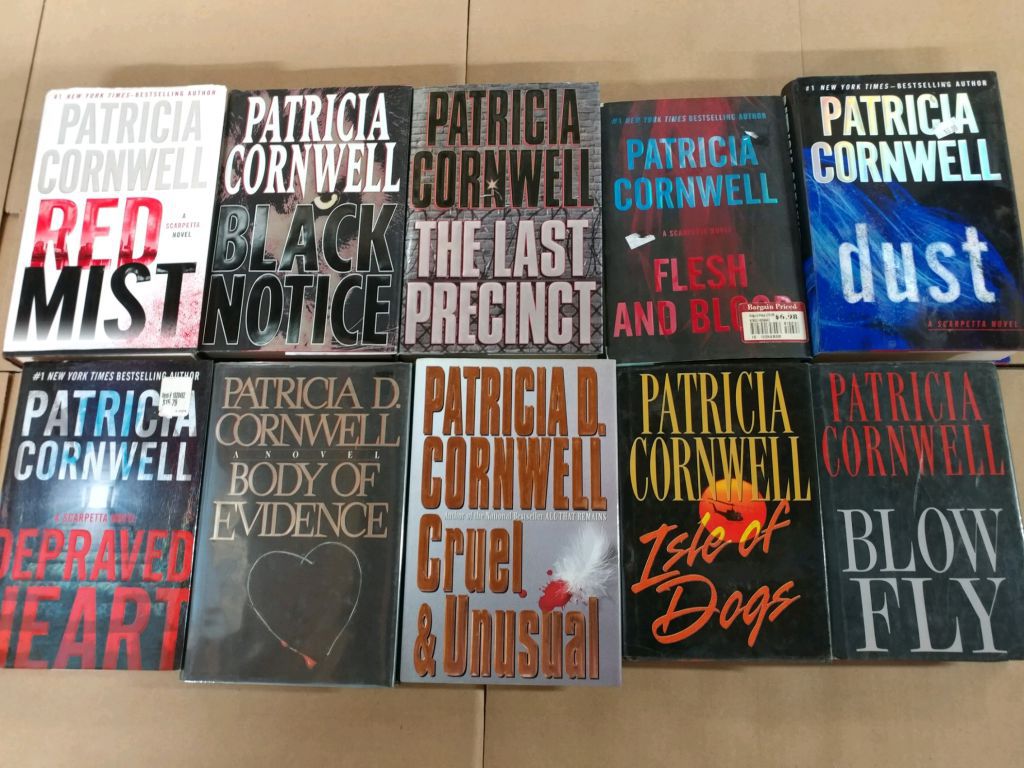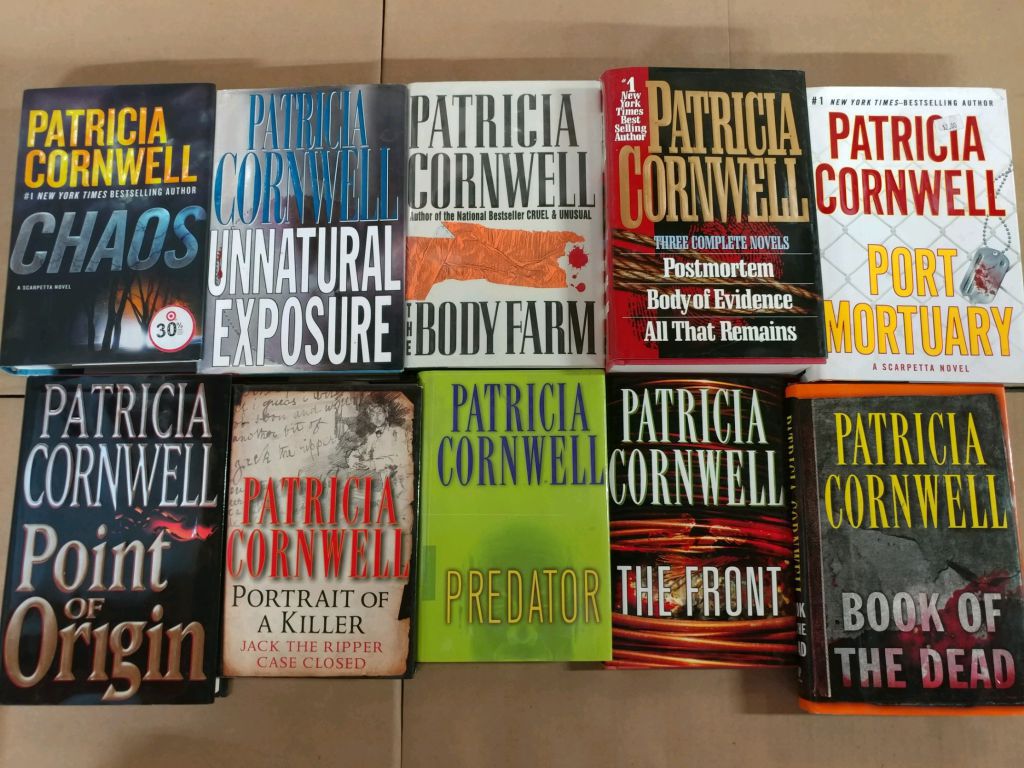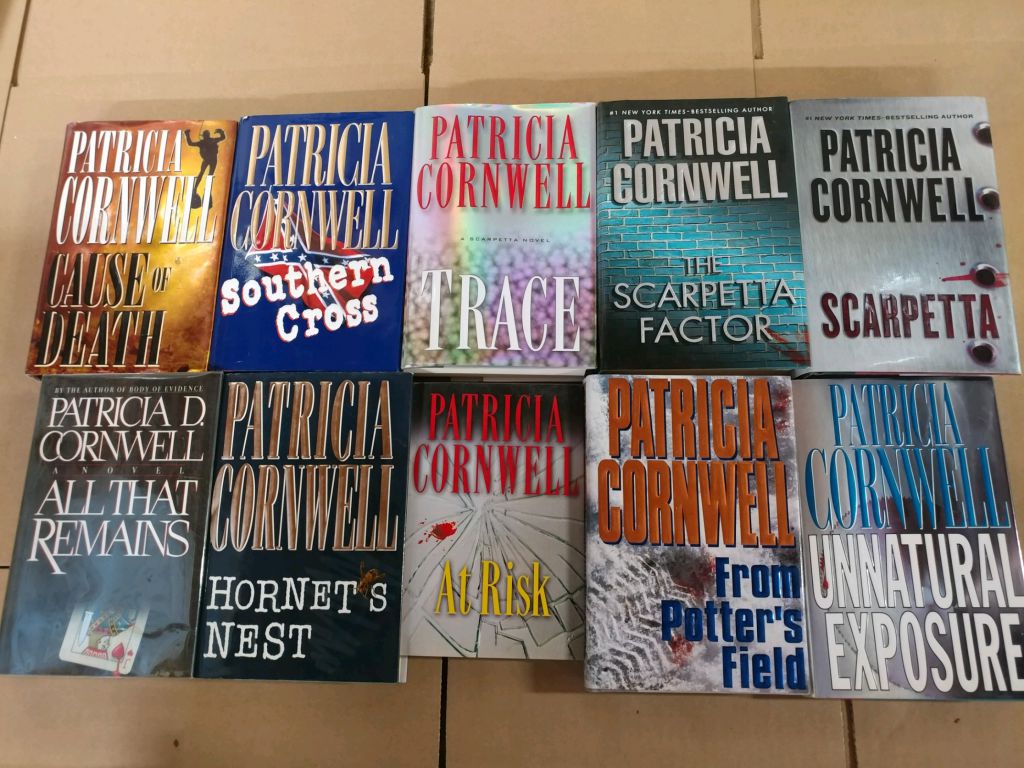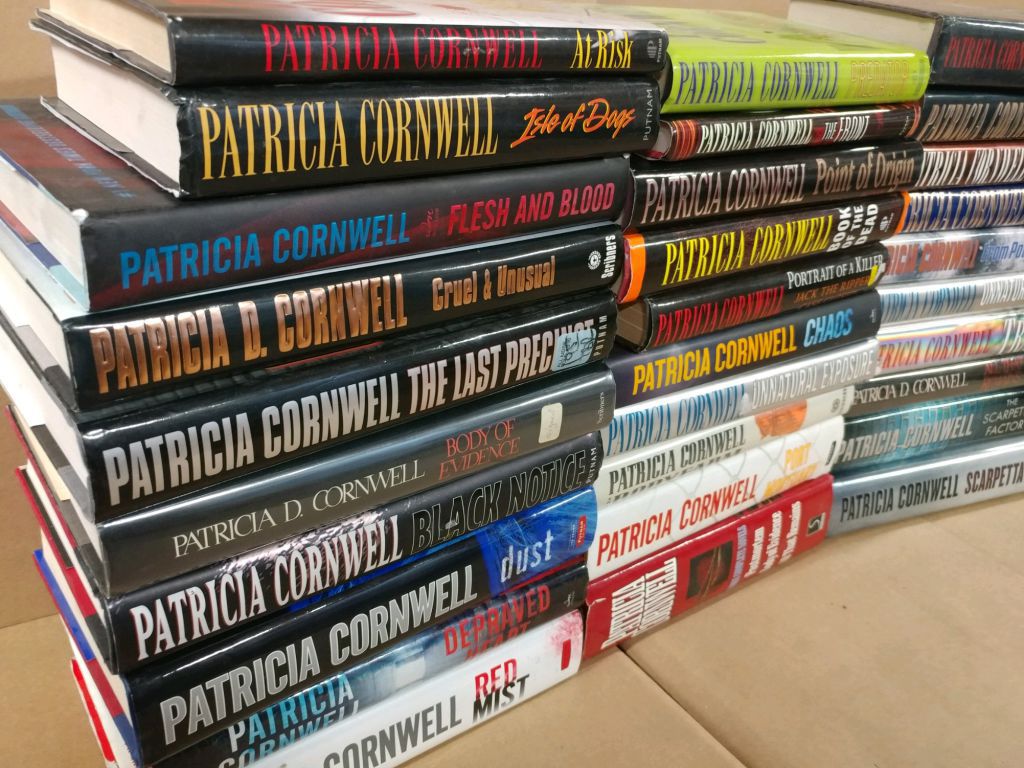 ---
---
Exported By ExportYourStore
---