Books Liquidation
Lot of 100 Action Mystery Romance Action Literature Hardcover Novel Fiction Book
Regular price
$151.95
$0.00
Unit price
per
Good
TYPE : Novel
FORMAT : Hardcover
GENRE : Romance
TOPIC : Romance Action Adventure Horror Humor Classics
SUBJECT : Mystery, Thriller
TOPIC 3 : Science Fiction Westerns Inspirational Historical Romance
AUTHOR : Mixed Authors
LANGUAGE : English
TOPIC 2 : Fantasy Literary CollectionCriticism Modern Literature
FEATURES : Lot
---
---
This auction is for a Lot 100 Hardcover/Hardback Fiction Books. Each winning bidder will receive 100 HARDCOVER/HARDBACK FICTION BOOKS. Purchase 5 lots (500 Books) and get 1 lot (100 Books ) FOR FREE. Books are shipped at random, unsorted and unsearched in any way. I fill the boxes until you get the 100 books.
HARDCOVER FICTION BOOKS ALL WILL HAVE DUST JACKETS AND MIGHT INCLUDE FOLLOWING CATEGORIES: Action, Adventure Classics, Fantasy, Historical, Horror, Humor, Literary Collections, Literary Criticism, Classic/Modern Literature, Mystery, Thriller, Pulps, Religious, Inspirational, Romance, Science Fiction, Westerns
Books condition range from LIKE NEW/CRISP condition to VERY GOOD/MINT condition to USED/FAIR condition. I am Liquidating these books at low prices in order to clear my warehouse for more inventory. The books I have listed in the past have sold for as little as $2.99 and as much as $80. You are being offered a once in a lifetime opportunity to buy good books at below wholesale prices. I need to clear out some of the warehouse space.




PLEASE LOOK BELOW ON THE ACTUAL PICTURES OF THE PREVIOUS LOTS SOLD.
---
---
Please note all our auctions support charities that help poor and neglected kids in need. Thank you for your support!
---
---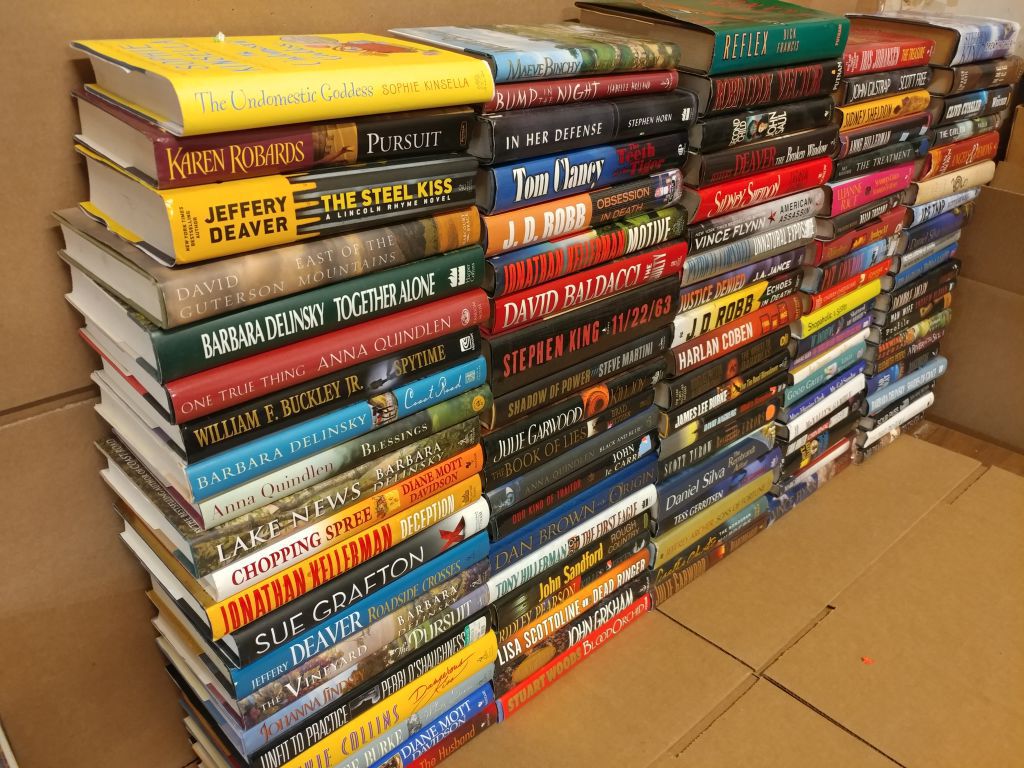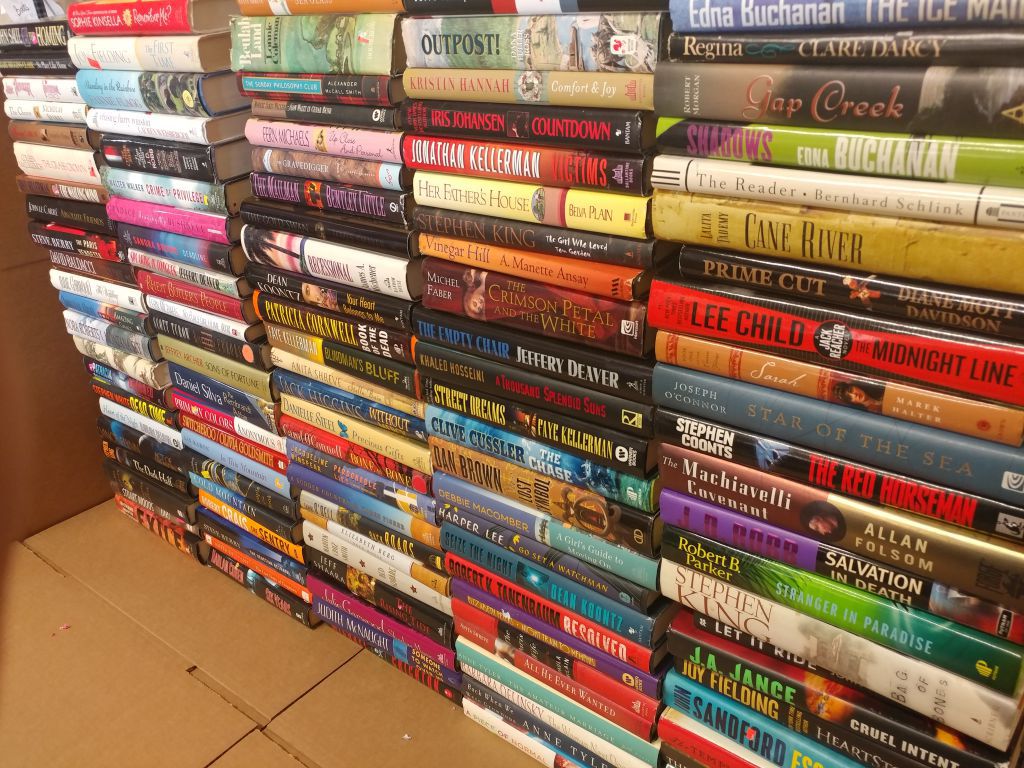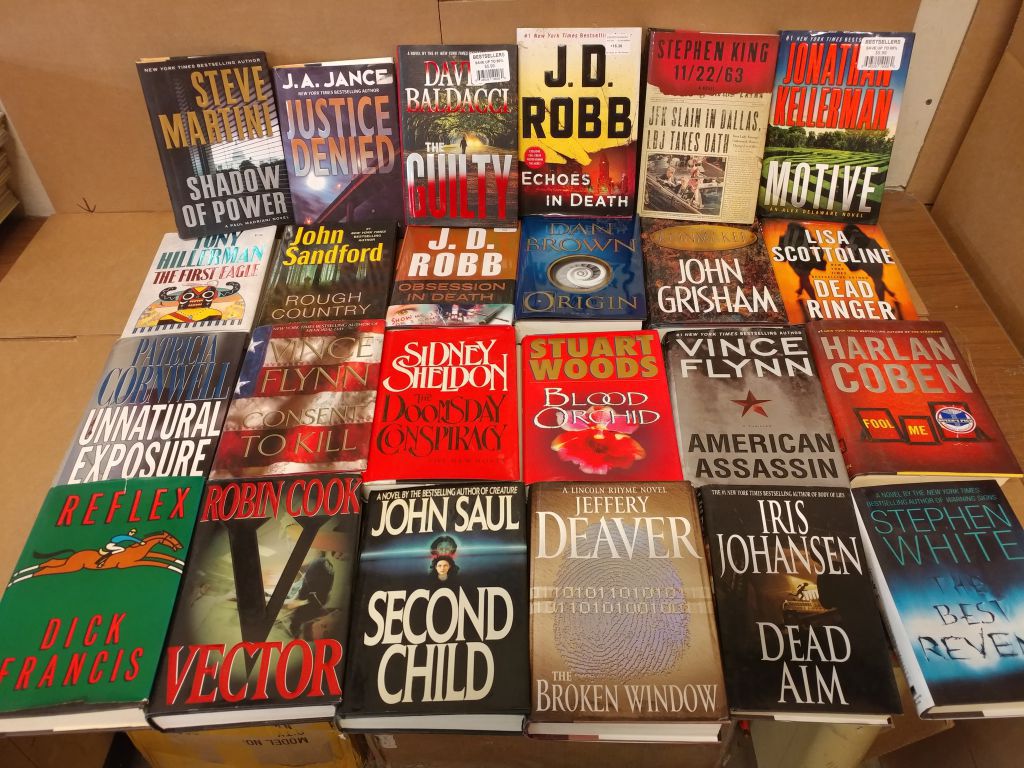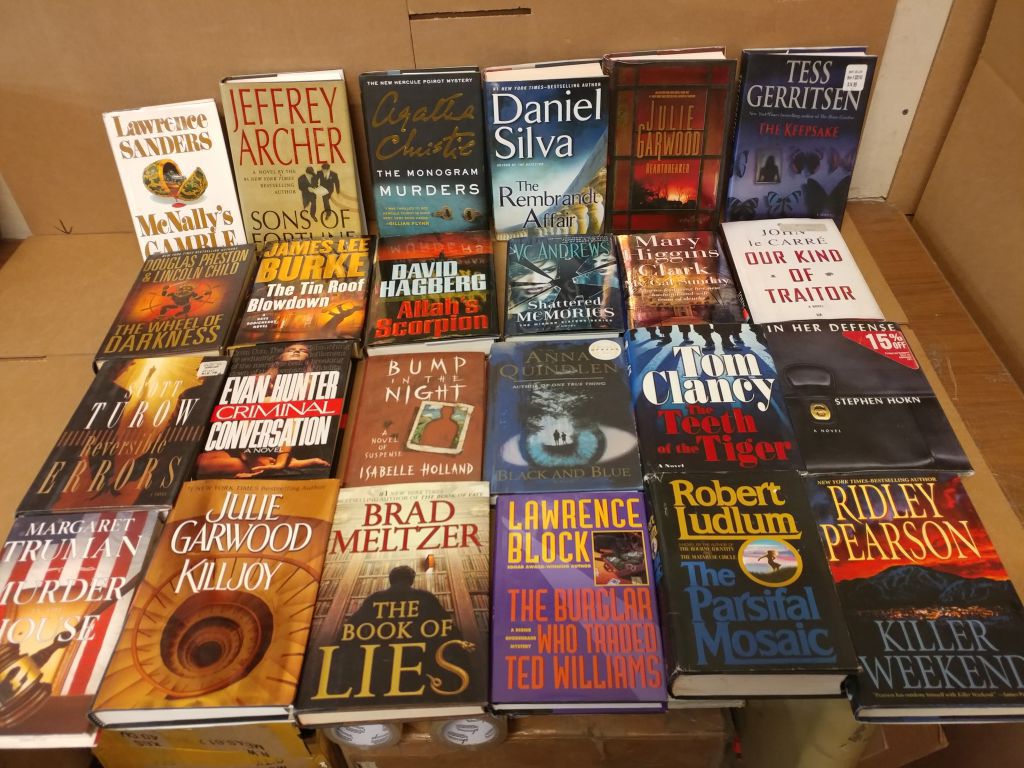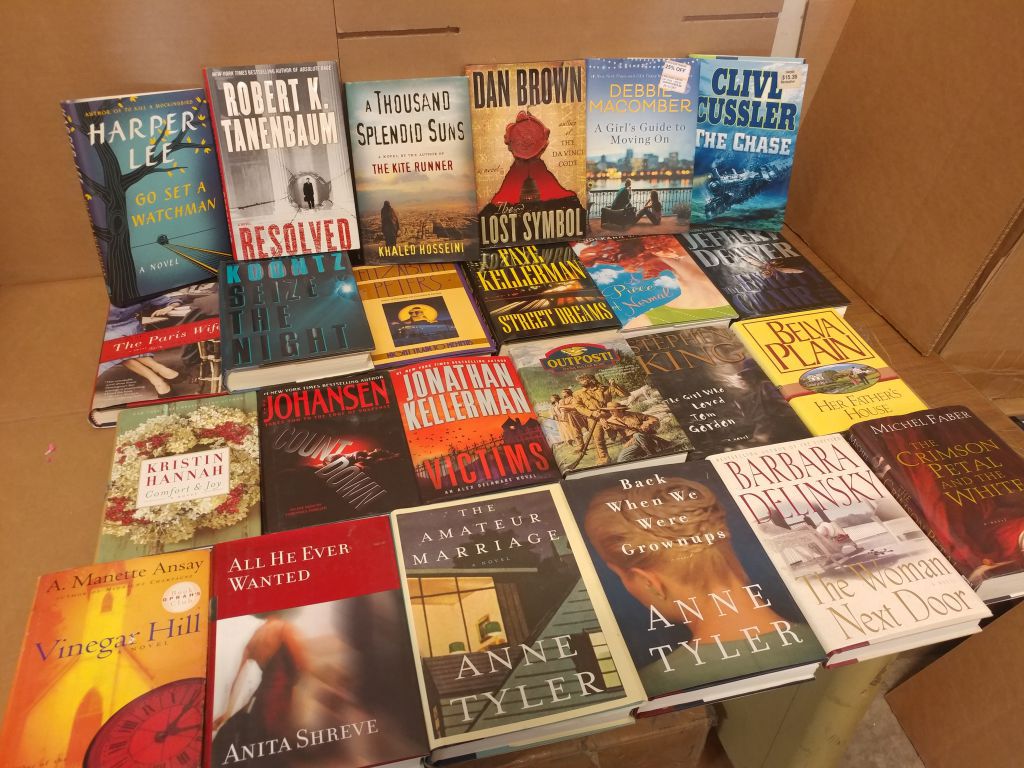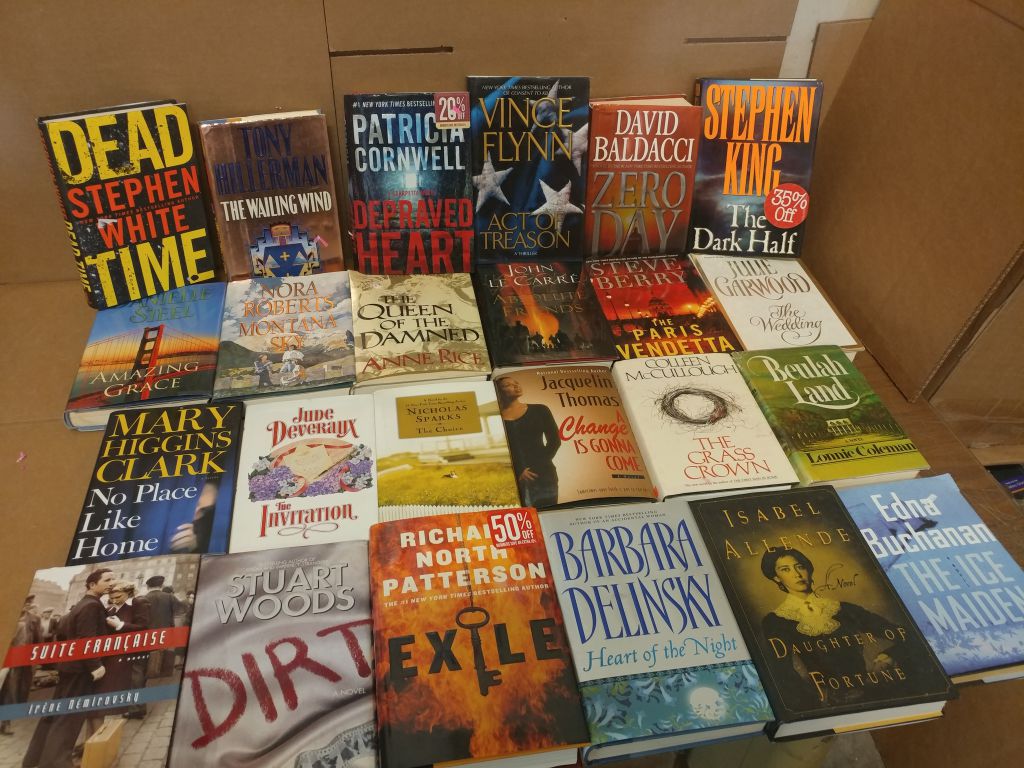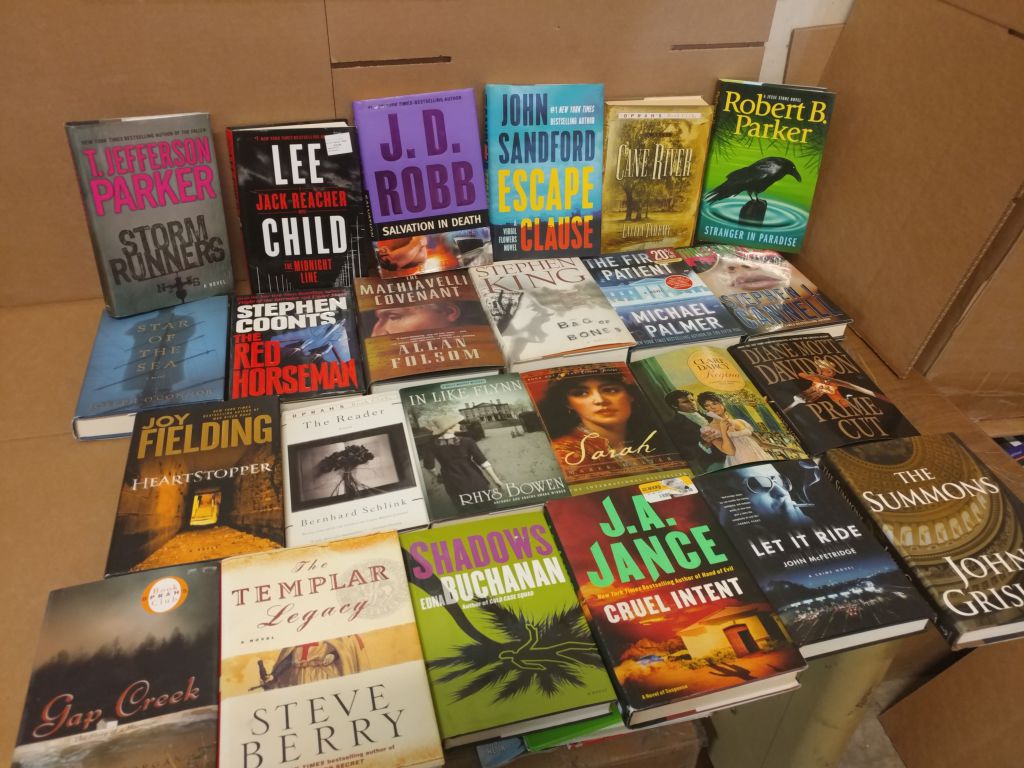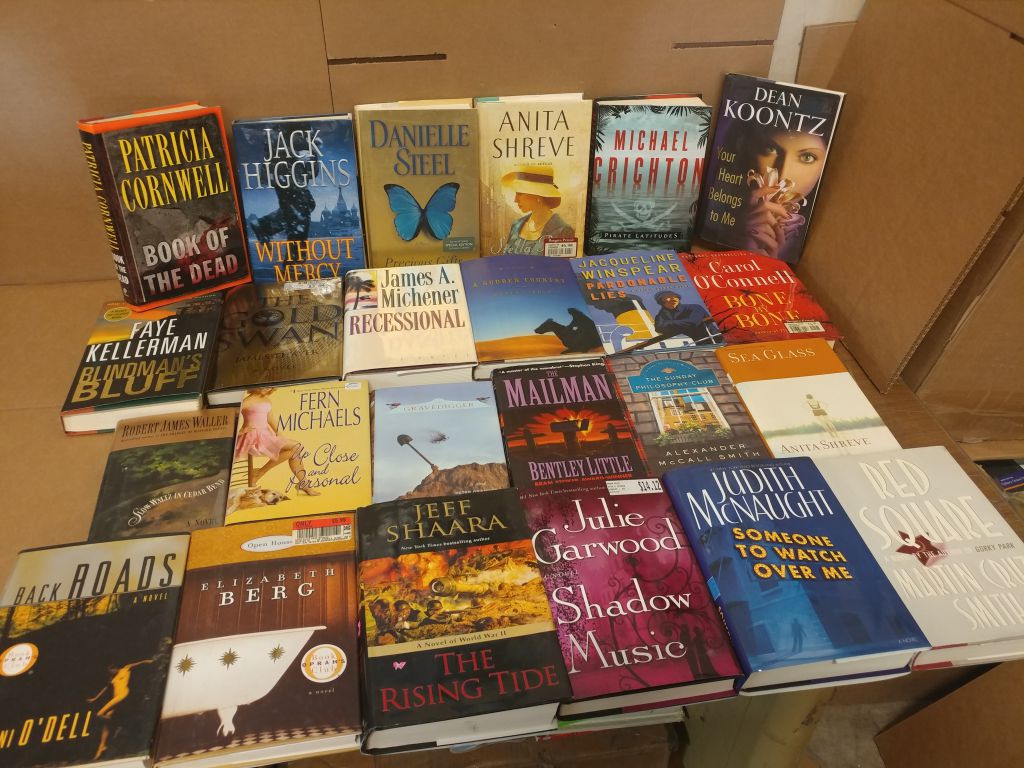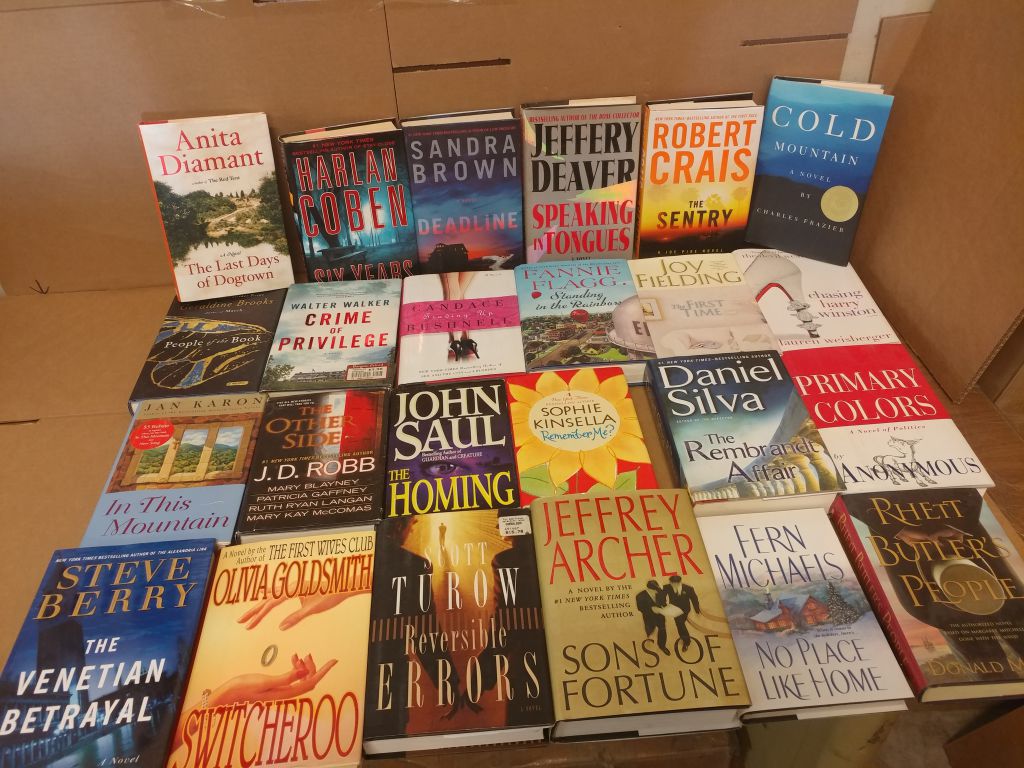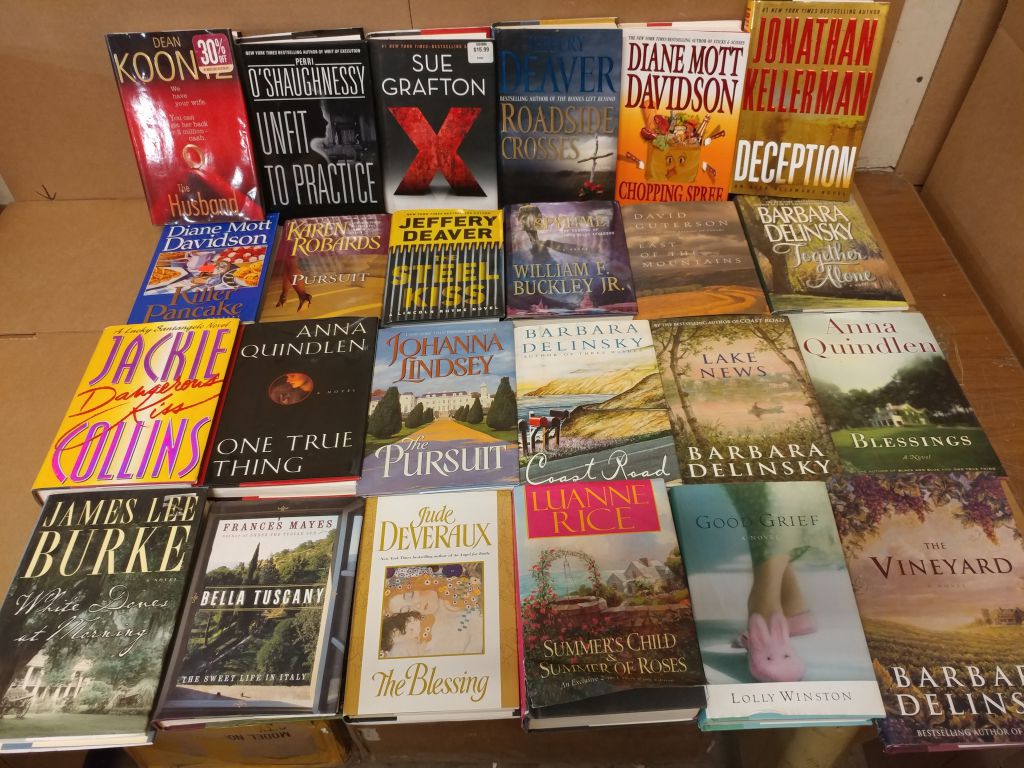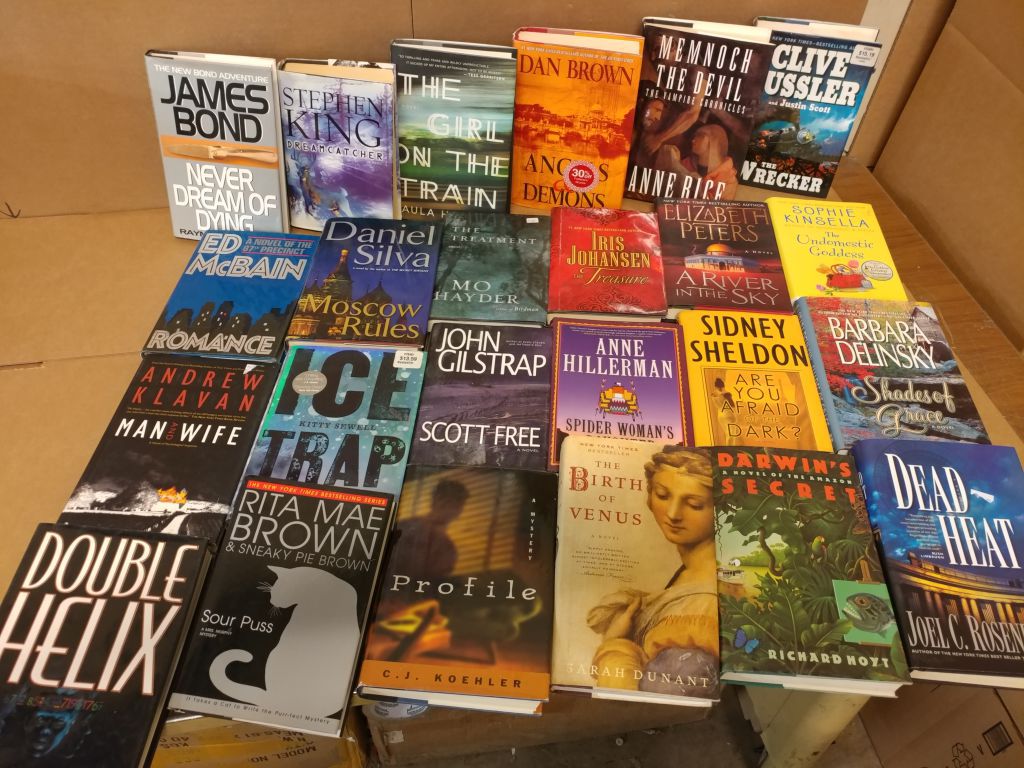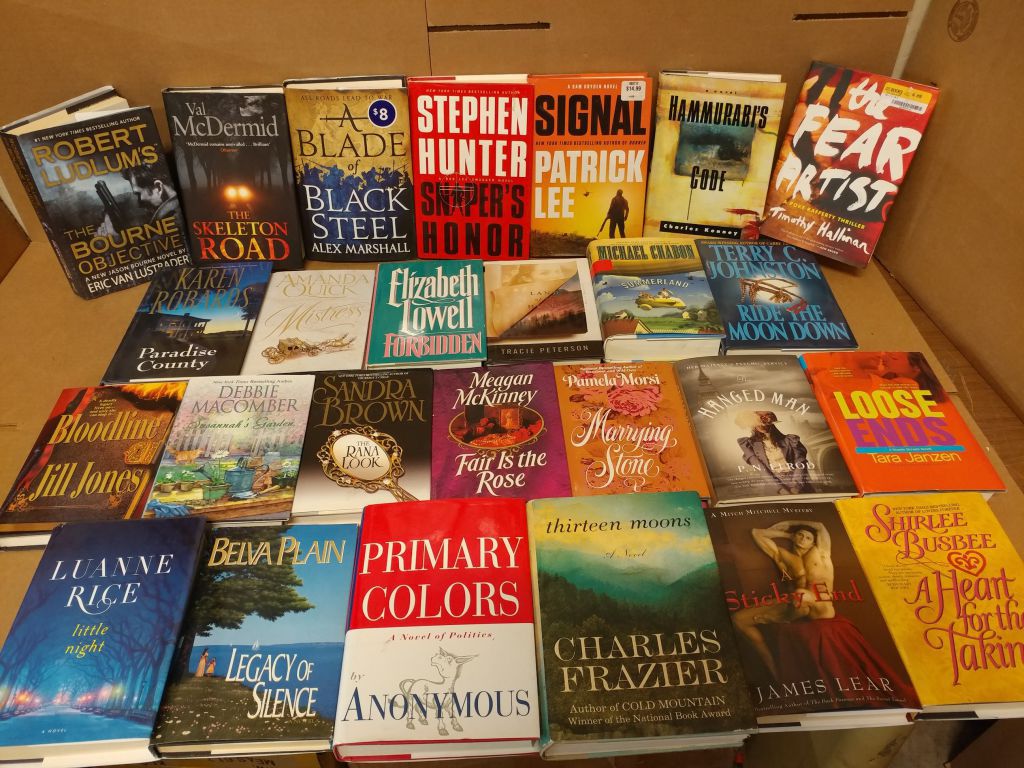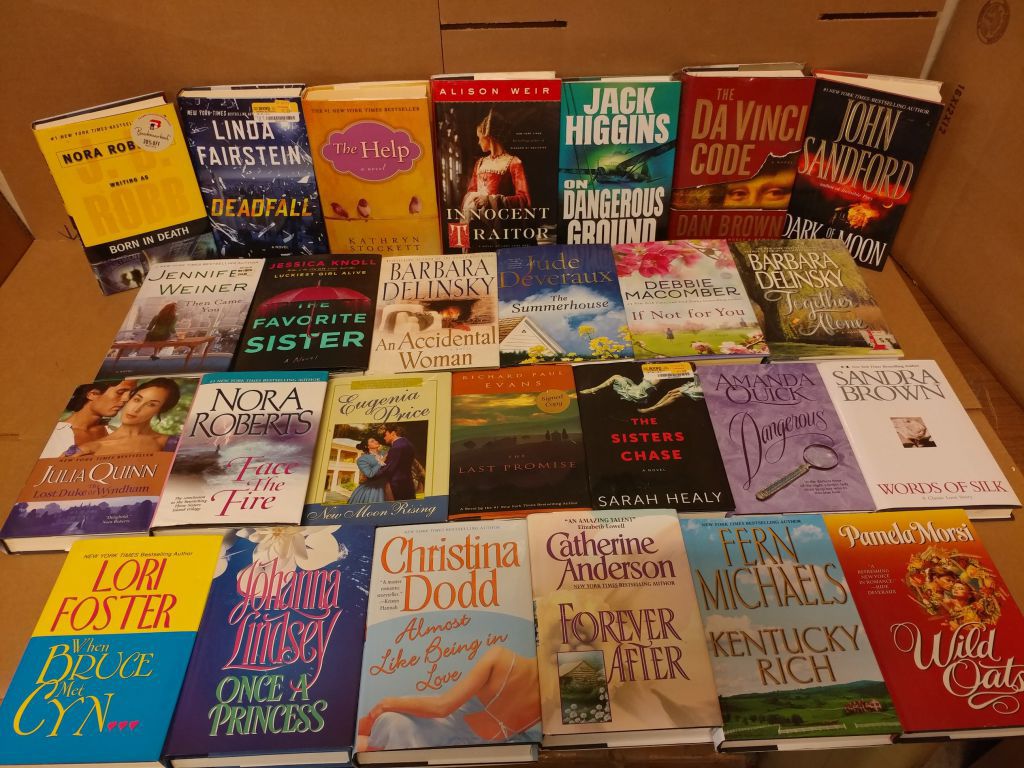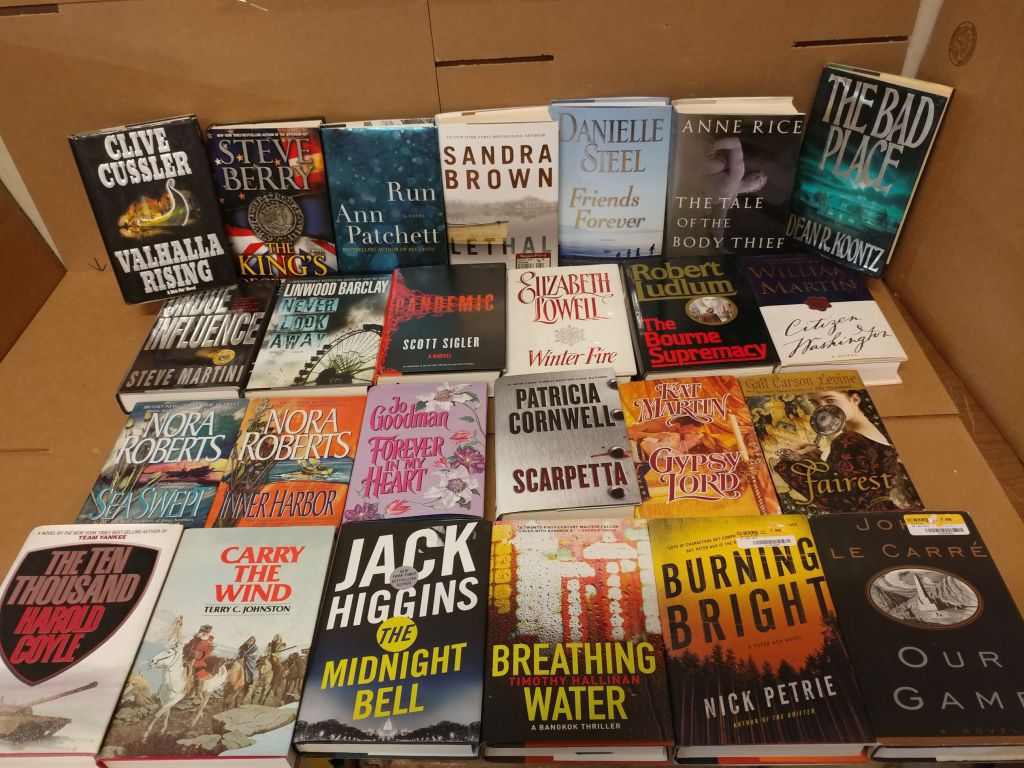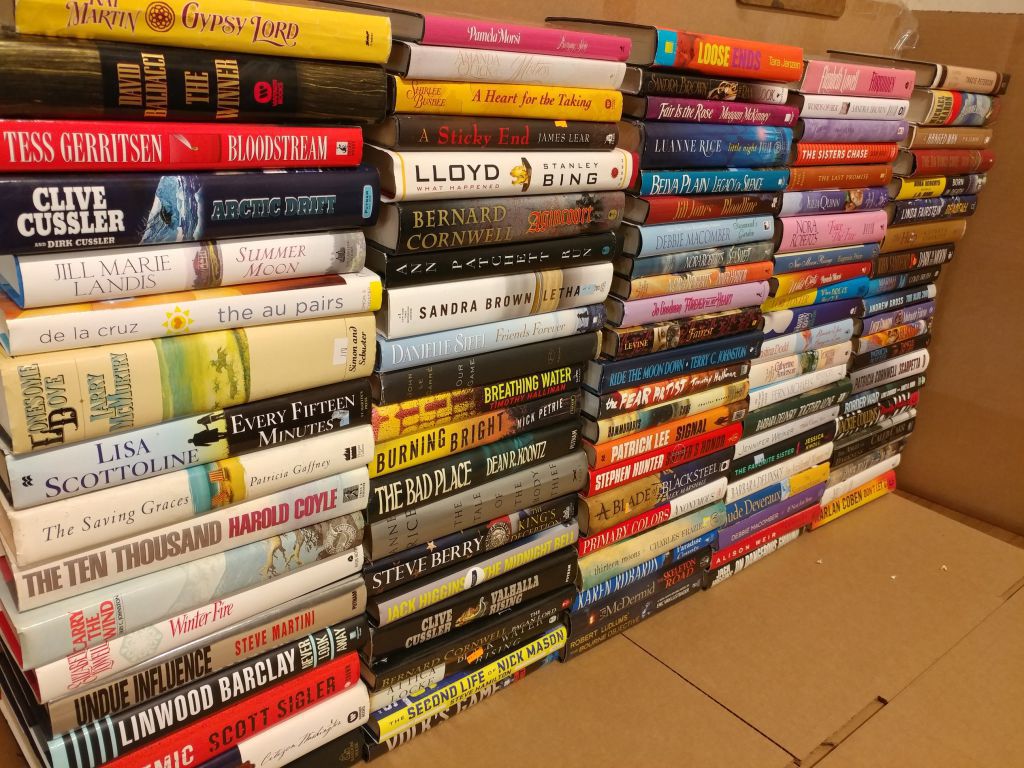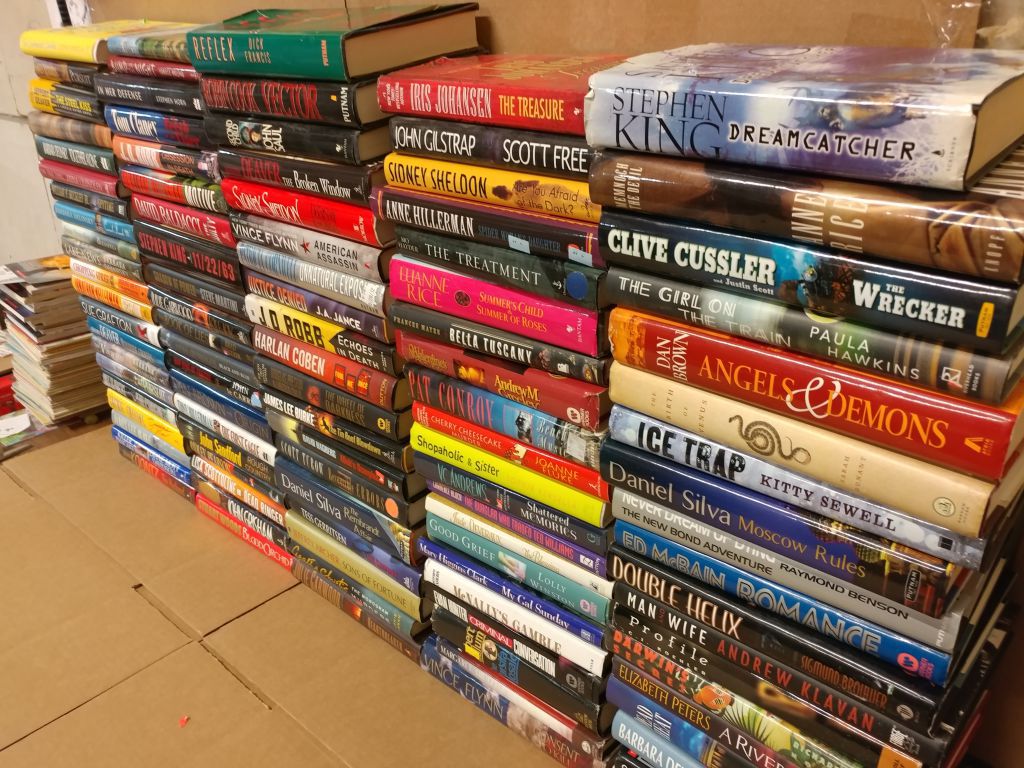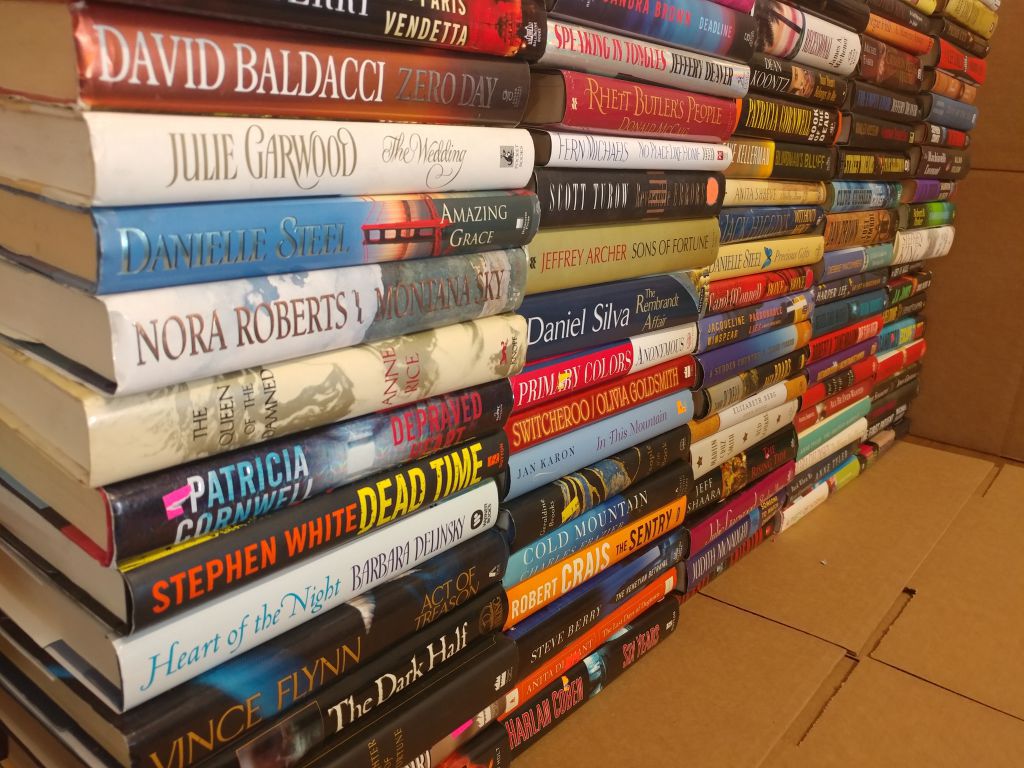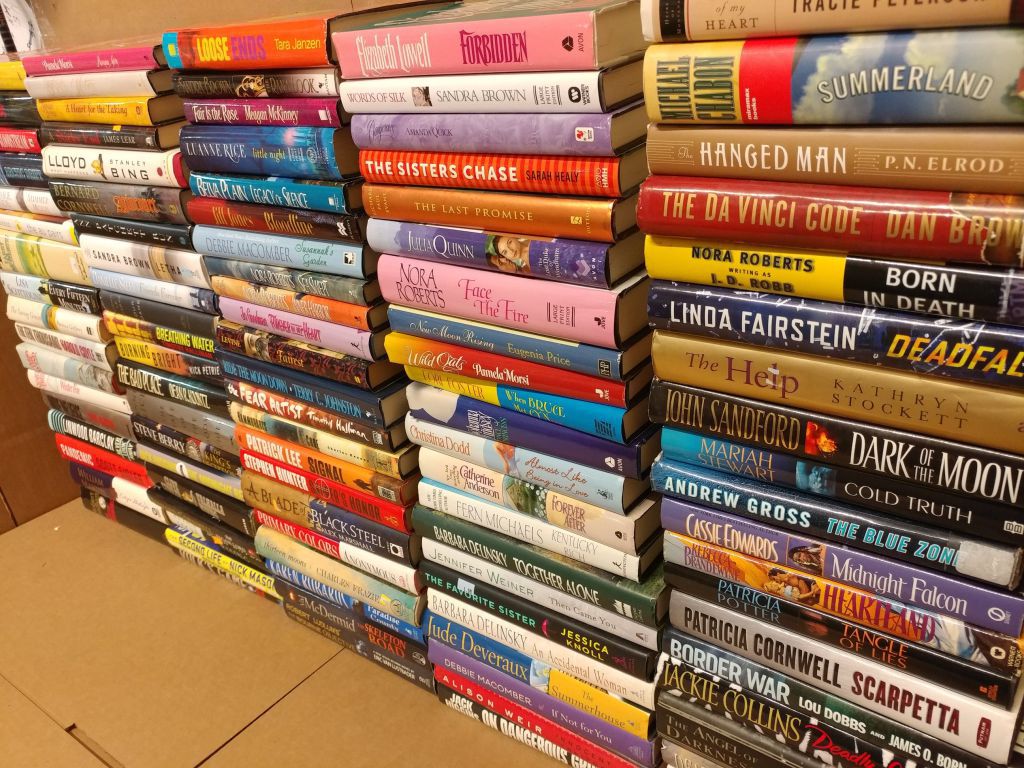 ---
---
Exported By ExportYourStore
---